Best Fitness Affiliate Programs 2023
Most of us crave chiselled abs and calves so cut that they can slice bread, but we dread going to the gym. As high as 80% of people who join the gym in the first month of the year-end up quitting within 5 months. So if you're one of these people and you're probably fuming over how you're going to make back the money you invested in the fitness industry, then scheme no more. We have the answer for you…fitness affiliate programs.
Fitness affiliate programs are a great way to make money off the health and fitness industry. Let's take a glance at some of the top fitness affiliate programs of 2021.
Affiliate Program Features
Affiliate Commission: 3%
Tracking Cookie Duration: 15 days
Primary Niche: Fitness trackers
If you're into smartwatches and fitness trackers you must have heard about Fitbit, but you probably don't know they also have a great affiliate program. Some people argue that the 3% commission is on the low side, but they forget to take into account the popularity and user trust associated with the brand.
The platform offers a modest tracking cookie duration of 15 days. Combine this with their not-so-modest product prices and you stand to gain quite a lot from the program. Some great niches to target include fitness trackers, wearable smart devices, running and fitness wear, as well as the weight loss niche.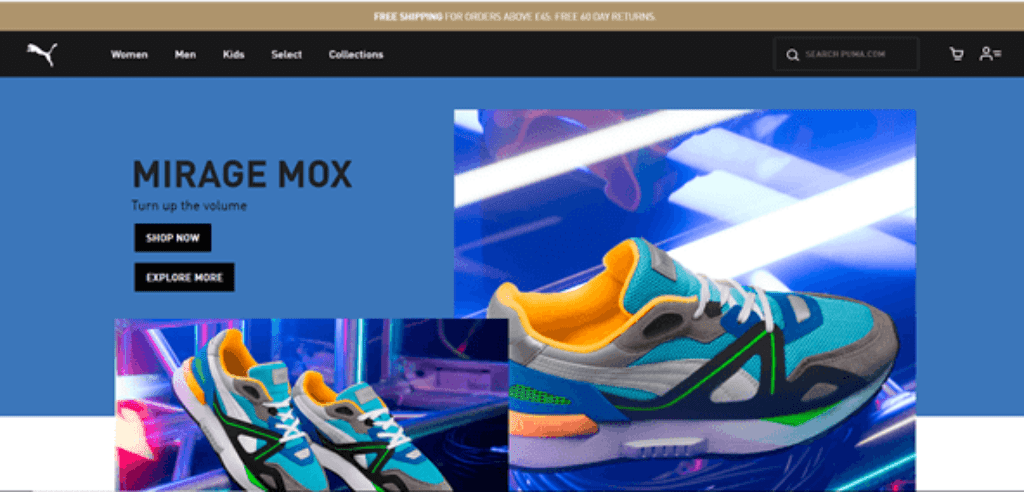 Affiliate Program Features
Affiliate Commission: 7-10%
Tracking Cookie Duration: 14 days
Primary Niche: Sportswear
An iconic logo, performance-driven fashion, and a reputation for designing some of the most efficient sportswear known to man, Puma needs no introduction. The affiliate program is just as efficient and relentless and the brand. The company does not offer a flat commission rate and it ranges between 7-10% depending on several factors.
They have a tracking cookie duration of 14 days. Though most affiliate marketers would prefer a higher number, this is adequate for most of the products the brand offers. The brand is well respected and certainly well-trusted so you have no issues there. They also give you the added advantage of niche flexibility. Puma is primarily associated with sportswear but also appeals to several niches such as urban fashion wear, streetwear, and footwear. The bottom line is that this is an affiliate partnership you certainly will not regret.
Affiliate Program Features
Affiliate Commission: 5%
Tracking Cookie Duration: 7 days
Primary Niche: Supplements
Whether you're bulking up or burning fat, you need the right fuel. GNC is a household name when it comes to the supplement industry. They offer an affiliate commission rate ranging between 1-5% per purchase. Considering the fact that the global dietary supplements market size was estimated at $140 billion in 2020, you can make a pretty penny off this if you play your cards right.
A tracking cookie duration of 7 days is on the low side, but considering the popularity of the brand, it can be forgiven. It's key to note that GNC has a wide range of products. Therefore it's in your best interest to narrow your scope down a bit. Choose a particular niche and promote the products accordingly. Some niches you can work with include women's health and wellness, weight loss supplements, immune boosters, and bulking supplements.
Affiliate Program Features
Affiliate Commission: 5-15%
Tracking Cookie Duration: 7-9 days
Primary Niche: Bodybuilding
Bodybuilding.com is one of the most well-known bodybuilding websites in the world. It also has an equally popular affiliate program. The platform offers a wide range of bodybuilding-associated paraphernalia such as gym equipment, gym wear, and health supplements. The commission rate ranges between 5-15%, though there is an all-access program that has a commission of 50%.
The affiliate program offers a tracking cookie duration of 7-9 days. The affiliate program itself can be somewhat confusing and features two separate plans and a ton of conditions. However, it is still a very lucrative affiliate program to join. The platform offers you a wide range of niches to tap into such as health and fitness supplements, bodybuilding and fitness, and sportswear.
Affiliate Program Features
Affiliate Commission: 50%
Tracking Cookie Duration: 90 days
Primary Niche: Online dating
The idea of an online dating community geared primarily towards sports and fitness enthusiasts certainly seems like a niche market. However, keep in mind that almost 15% of people living in the UK make use of the services of online dating sites, a number that's only expected to grow. By combining this upsurge in the popularity of online dating with a niche such as sports and fitness you can tap into a unique (and profitable) market. A study showed that more than half of gym-goers find the gym as a social area to meet old friends and make new ones, while 10.5% of people are living with someone they met at the gym. Interesting.
All this sounds even better when you consider the fact that the affiliate program is extremely generous. Partners are paid a commission of 50% for every new paid subscriber to the service through their affiliate link. With paid subscription costs ranging from $39.99 for the monthly package to the yearly package of $167.88, this can add up to a significant amount of money. The tracking cookie duration is a generous 90 days and the minimum payout is $50 which can be paid out on the first day of the month through cheque or via PayPal. The platform provides you with banners, buttons, online reports, and text links that you can use to increase your conversions on your site.
Rewardstyle
This global affiliate network was established in 2010. It boasts 150k top-notch creators and about 1 million brands from over 100 countries.
This is easily one of the fastest-rising affiliate networks in the world. The most prominent thing about Rewardstyle is that it owns liketoknow.it, which is the simplest way to monetize Instagram. The payout model is performance-based (commission on sales). So the only way to earn is to get customers who become buyers of what you're promoting. Rewardstyle usually negotiates for higher commission rates with retailers. This makes their commission rates (30%) one of the highest in the niche industry of fashion affiliate marketing.
To sign up on this affiliate network, you will have to follow an application process that involves reviews of your following, duration of time invested in blogging, and engagement. They also check to see if you're a fashion blogger. From research carried out on their application reviews, it was discovered that bloggers who have been linked repeatedly to brands promoted by Rewardstyle usually have a much higher chance of getting accepted.
Another factor that can boost your chances of getting accepted is having at least three months of consistent posting on your fashion blog.
Rewardstyle is known to have a bias or preference towards established fashion bloggers with an active and vast following. They tend to forward bigger partnership opportunities to these affiliates often. It's very strict with performance and can evict affiliates who are not performing out of the network.
The Bottom Line
The fitness industry was valued at over $96 billion in 2019, a figure that grows higher every year. Affiliate programs are a great way to tap into this, but you have to play your cards right. Only choose programs that offer profitable commission rates, generous tracking cookie durations, and have a good reputation. Capitalize on your primary niche, but also don't be afraid to explore other related niches as well. With patience, hard work and the right affiliate partner your bank account will look much healthier than before. If you want to compare more of the best fitness affiliate programs, take a look at our fitness affiliate programs directory.