Best Stocks and Shares ISA Affiliate Programs 2024
If you are a resident in the UK, then stocks and shares ISA is the best tax efficient way to invest your savings into the stock market. There are many investment platforms in the UK now offering stocks and shares ISAs and as many of them are new they come with great affiliate program rewards. The following article will talk about the best ones based on their features and affiliate programs.
The affiliate marketing aspect of these sites is important because it can be very helpful to get a bunch of young investors started on a platform. Many of these rewards are free shares. And a young investor can use these free shares to learn the trade. Plus, some platforms offer gift cards and cashback. Keep reading to know more.
The term ISA stands for Individual Savings Account. This is a type of investment account only available to the residents of the UK and means the investor doesn't pay any tax on the money earned from dividends or capital gains.
To invest in stocks and share ISA you have to be at least 18 years of age and a resident of the UK. Plus, the investor needs to keep in mind their risk tolerance and capital is at risk. You should be prepared to invest for the long term, a minimum of 5 years.
The cheapest and easiest way to buy a stock and shares ISA is using an investment platform or website. Most of these platforms have a user-friendly user interface and mobile apps.
These platforms will charge you for buying and holding the shares. However, these fees vary according to platforms and what kind of share you are buying. Many of these platforms use affiliate marketing to increase engagement. You can take advantage of such affiliate programs to gain free shares and other helpful rewards.
There are quite a number of existing and emerging programs for old and new investors. However, not all of them are trustworthy. Plus, many platforms lack the necessary expertise to make the best use of your money. Here are the five best stock and share ISA platforms that also have a rewarding affiliate program.
Invest engine is a welcoming platform for new and inexperienced investors. After getting on the platform you have to select your investment goals and an account type. For instance, are you investing to grow money? Or are you looking to draw a regular income? For account type, you can choose ISA or personal account.
The minimum deposit for investing in an engine is around £100. Although the platform itself doesn't charge for you being on it. Moreover, there's no charge for fund dealing, share dealing, or transfer fee. Plus, you can easily manage it from the user-friendly online interface or from the mobile application.
Plus, Invest engine also helps you to make an income from its referral program. If you have a minimum of 100 pounds invested with the platform, you can recommend a friend to join invest engine through an affiliate link. This will reward both you and your friend with a reward of £25.
It should be noted however, you can only buy ETFs on InvestEngine and not individual stocks, great for the set it and forget it long term investor but not for someone with a high conviction on an individual stock.
For investors who prefer mobile apps, Freetrade is another great platform. You can trade stocks and ETFs without any charge but they do charge a forex fee of 0.45%. Their stocks and shares ISA costs £3 per month.
The no-trading fee, easy account navigation, and sophisticated mobile trading platform make Freetrade one of the best investment platforms for investors of all levels. However, the insights/analysis tools on the platforms have limited functionality.
The refer-a-friend program or Free Share is a great way to get some free stocks from Freetrade. Just tap the Free share button in your app. This will generate a referral link. Send it to your friend. And when they open an account, complete form-fill-up, and fund their account, both you and your friend get a free share.
The selection of the free share is random. And the value can range from £3-£10. Keep in mind that this stock will not be added to your ISA. Instead, Freetrade will add it to your General Investment Account.
You can refer to as many friends as you want. Although you cannot get more than 10 free shares. And if your referral rewards exceed this limit the rewards won't be carried over to the next month either.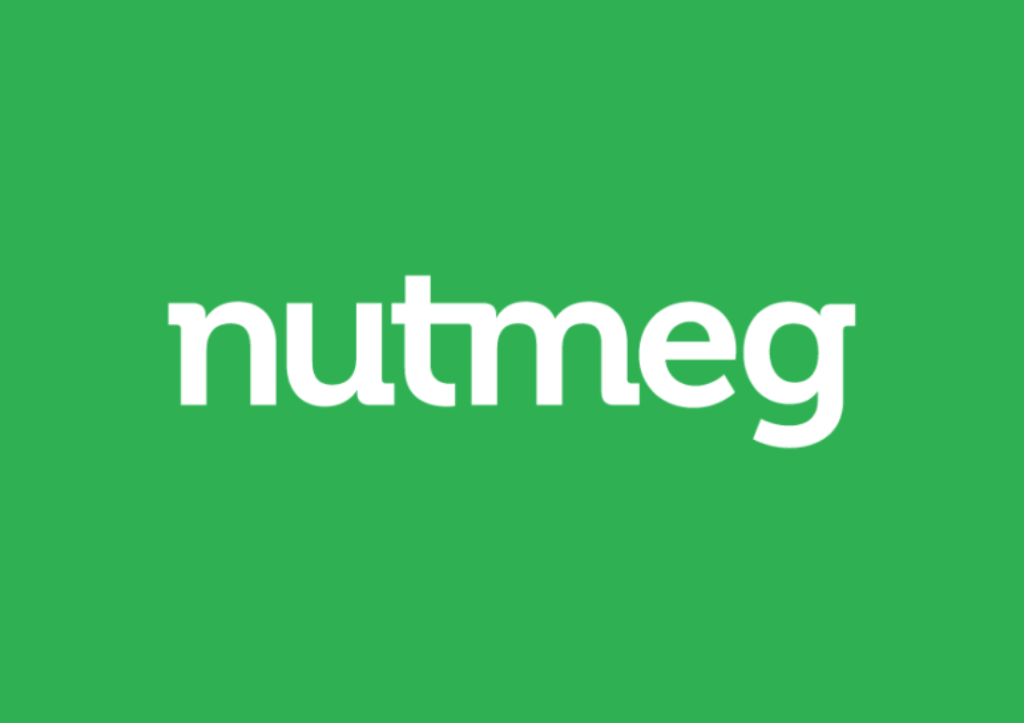 Nutmeg uses robo advisors and smart algorithms to take care of your investments. If you join the platform via referral links as a newbie, the first year is free. However, your fund manager will charge at a rate of around 0.25% a year. And you have to make a minimum deposit of 500 pounds for general investment and £100 for ISA.
The low-cost portfolios on nutmeg are managed by robo-advisors. In other words, if you are a beginner, then an algorithm will decide how your money will be invested and such. Some investors might find this unsettling. However, the the robo advisor is predominantly selection from a section of passively managed, market cap-weighted ETFs.
You can work with Nutmeg from your desktop and your mobile app. The online user interface is user-friendly. You can easily access the major account features and services from the interface. Plus, there is an enriched blog section with a collection of many helpful articles regarding investing and trading.
Nutmeg offers a great affiliate program. You can refer a friend to the platform using referral links. When they come to the platform via your link and make an investment, they would pay no management fees for six months. This is great because the robot managers' services are not exactly cheap.
At the same, you will be rewarded with gift vouchers. These vouchers range from Amazon, John Lewis, Curry's PC world to many more. And if your friend makes a minimum investment of £500 into an ISA or a general investment account, you will get a £100 gift voucher. If the investment is in junior ISA then the reward will be £50.

This mobile and online-based trading platform has one of the best investment apps on the market. This popular app is extremely popular with more than ten million downloads on Play Store. Not to mention, it is compatible with both android and iOS devices.
Trading 212's interface is very convenient. You can easily find your way through the clutter of stocks, indices, forex, and new symbols by using the watch list screener. Moreover, it provides a lot of educational content for beginner investors. Therefore, any newbie can download this app for learning purposes and to gain experience.
However, to the advanced investor, this app might seem to be lacking in features. First of all, Trading 212 doesn't provide adequate research tools. Which is mandatory to make a sound investing decision. Plus, it does not have a well-designed economic calendar.
Trading 212 often arranges affiliate campaigns to rejuvenate the engagement on their platforms. And the rewards of each program can vary. For instance, the March 2024 'Invite a Friend' campaign ends in the middle of April. 
To participate go to your application's menu tab and select More> Get Free Shares> Share. This will generate a referral link for your friend. When your friend signs up with the link you shared with them and makes a minimum deposit in their investment or ISA account on the platform, you get a reward.
This reward will come in the form of a free share which you will get within 3 working days after the completion of your friend's joining the platform. As for the value of the reward, it is random. Although it won't exceed 100 EUR. And you can sell it as soon as you are rewarded with it.
Another great stock and share ISA is Wealthify. The great thing about this platform is that the fees are low and honest. Plus, you can get easy investing plans relative to your risk profile. Just keep in mind that this is not a flexible ISA. So, if you withdraw any amount, it will be integrated into your ISA allowance for that year.
Wealthify also offers a great referral program. You can find it in your dashboard under the refer-a-friend section. Or, get the code from the 'rewards' tab on the app. You can then send the link to your friend via email or social media. After that, when your friend signs up using your link, Wealthify rewards you a 25 pounds cashback.
Conclusion
Stocks and shares ISA are a great investment option for those looking to invest for the long term, and with many offering great affiliate programs you can earn a bit of extra cash on the side. Because of their tax efficient nature, it is advised that you hold all the stocks investments you can in a Stocks and Shares ISA.
Just make sure you choose the platform right for you and always remember that your capital is a risk.