Best Trading Affiliate Programs 2021
There was once a time it seemed trading on the stock market or forex was a niche industry reserved for Wall Street tycoons. Now with the aid of mobile phones, internet connectivity, and specialized trading platforms, virtually anyone, anywhere in the world can trade in real-time.
This led to a sharp rise in the popularity of online trading. The Forex market, in particular, has grown exponentially and is now valued at $2.4 quadrillion, making it 35 times larger than the stock market. With such a large industry comes a thriving affiliate market. So here are 5 of the best trading platform affiliate programs of 2021.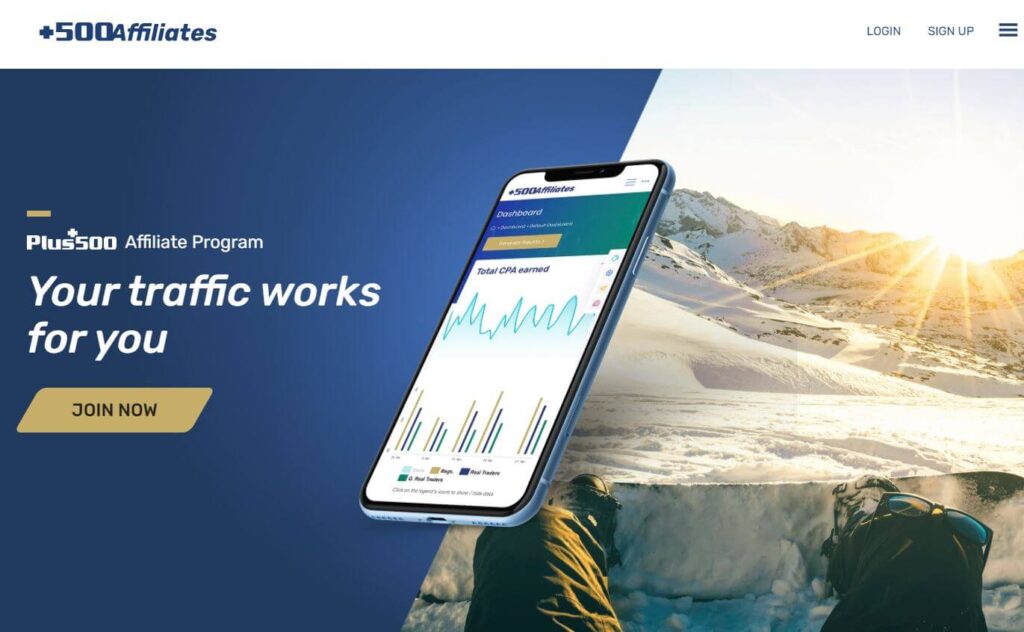 Best known for its Plus500 brand, which is one of the most popular online trading platforms in the world. It allows users to trade CFDs in over 2000 securities in stocks, forex, commodities, crypto, ETFs, and much more.
They have a great affiliate program with a dedicated account manager and tons of great promotional materials. These include smart links that take users to the most suitable landing page for their device, engaging banners, interactive buttons, as well as creative widgets and logos to attract investors.
The highest possible CPA commission is $600 per referred customer, depending on the country of origin and the security traded. You also get a $100 commission if your referred trader trades commodities or indices.
This commission is paid out on the 10th of each month via Skrill, PayPal, and Bank Wire Transfer. Note that affiliates must have a minimum of $150 in their account before they can make a withdrawal.
Compare Plus500 to other programs here.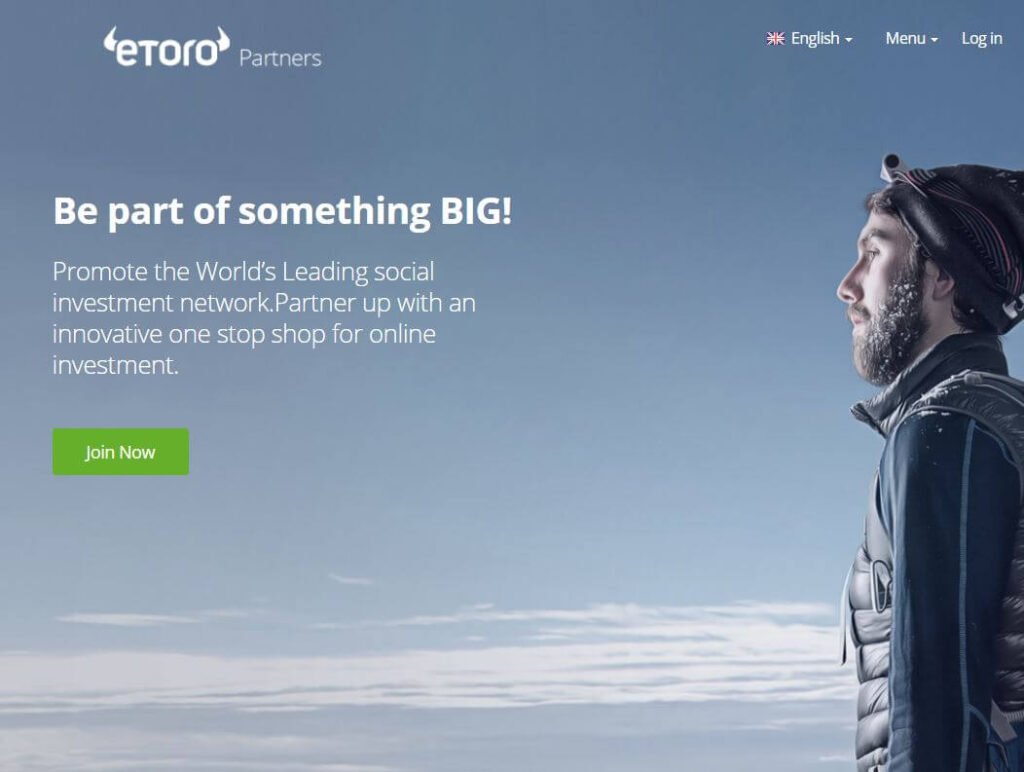 This is another popular name on the list. eToro Partners is the affiliate branch of the eToro social trading platform and multi-asset brokerage firm. They trade in cryptocurrency, stocks, ETFs, currencies, indices, and commodities.
You can make money with the affiliate program from either of two sources: CPA and revenue share (a percentage of what your referred customers invest on eToro). eToro gives a CPA commission equal to the initial deposit of the referred customer up to a maximum of $500. If you qualify for the revenue share package you receive 25% of the net revenue generated by your referred customer.
They provide you with customizable links that enable you to direct potential customers to pages where you're likely to get the most conversions.
You also have a comprehensive reporting system with a wide range of marketing statistics, as well as effective marketing tools to help you get conversions.
Payments are made every month via PayPal, Skrill, WebMoney, Neteller, eToro Payoneer card, Wire Transfer, or directly to your eToro Trading account. Withdrawals require a minimum balance of $100.
Compare eToro to other programs here.
Libertex is a trading platform that has been operating for over 20 years. They cater to users in over 120 countries and offer a wide range of securities in CFDs, stocks, forex, and so on. They also offer a very popular and lucrative affiliate program.
Libertex offers a CPA commission of up to $800 or a revenue share ranging from 40% to 60%. They also offer a two-tier affiliate referral system that pays you 5% of the referred webmaster's earnings over a lifetime. This makes Libertex one of the most generous trading affiliate programs available.
You will be provided with engaging promotional material and help from a dedicated support team to increase your conversions. Use the wide range of statistical reports available to you to increase your efficiency in getting conversions on your site.
Payment methods are made through Paypal, Skrill, QiWI wallet, Webmoney, and Unionpay. Payments are made on a monthly basis and the minimum payable amount is $50, which is lower than what most affiliate programs offer.
Blackbull markets is a popular online trading platform. It allows users to trade CFDs in stocks, forex, commodities, crypto, ETFs, and much more. They also have a great affiliate program with generous payouts to registered affiliates.
Some of the great features of the program include a dedicated account manager and comprehensive statistical reports to help improve your conversion rate. They offer tons of great promotional materials to attract investors.
The highest possible CPA commission is $600 per referred customer, depending mainly on their country of origin. You can also get a CPA commission of $100, $200, and $300 depending on their country of origin. You also get a monthly bonus of $3000 for registering up to 30 qualified accounts and a monthly bonus of $10,000 for registering more than 50 accounts.
Payment is monthly via Neteller, UnionPay, Fasapay, Skrill, and Bank Transfer. However, the minimum withdrawable amount is $500, which is quite high when compared to other affiliates. However, their high payout and great bonuses balance this out.
Compare Blackbull Affiliates to other programs here.
Eightcap are trading platform from Australia launched in 2009. They offer FX, Indices, Commodities & Shares trading through their MetaTrader 4 & 5 platform. In 2020 they won the best forex MT4 broker at the Global Forex Awards.
They have two tiers for calculating CPA:
The lowest tier is structured:
$25 for account verification
$75 for first deposit
$100 for client activation (trades 1 lot)
The highest tier:
$50 for account verification
$450 for first deposit
$500 for client activation (trades 1 lot)
They also offer one of the industries only revenue share models, which is the equivalent of 65%. The percent is calculated from the assumption of a .65 pip rebate per 1 pip spread. This is approximately $6.50.
The last thing to mention is their absolutely insane 12 month cookie lifespan, which is achieved via a blend of URL and cookie tracking. Lastly, they pay their affiliates via bank (wire) transfer and Neteller.
Eightcap are definitely one that you should investigate further.
In Conclusion
Affiliate programs in 2021 are a great way to make passive income but finding the right affiliate is not always easy. Look for affiliates that best fit your niche, offer tons of support and promotional materials, and have a good reputation when it comes to prompt payment. If these programs don't fit your audience, we have more on our best trading affiliates page.
For affiliate programs from other industries visit our homepage to compare hundreds of affiliate programs and see which affiliate program fits you best.