Best Trading Affiliate Programs 2024
There was once a time it seemed trading on the stock market or forex was a niche industry reserved for Wall Street tycoons. Now with the aid of mobile phones, internet connectivity, and specialized trading platforms, virtually anyone, anywhere in the world can trade in real-time.
This led to a sharp rise in the popularity of online trading. The Forex market, in particular, has grown exponentially and is now valued at $2.4 quadrillion, making it 35 times larger than the stock market. With such a large industry comes a thriving affiliate market. So here are 5 of the best trading platform affiliate programs of 2022.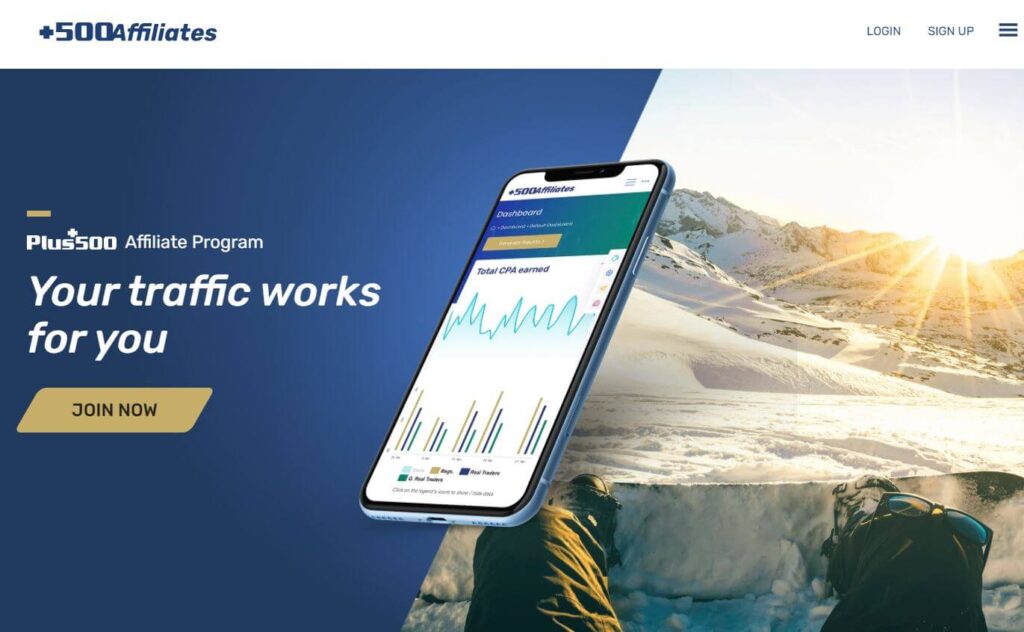 Best known for its Plus500 brand, which is one of the most popular online trading platforms in the world. It allows users to trade CFDs in over 2000 securities in stocks, forex, commodities, crypto, ETFs, and much more.
They have a great affiliate program with a dedicated account manager and tons of great promotional materials. These include smart links that take users to the most suitable landing page for their device, engaging banners, interactive buttons, as well as creative widgets and logos to attract investors.
The highest possible CPA commission is $600 per referred customer, depending on the country of origin and the security traded. You also get a $100 commission if your referred trader trades commodities or indices.
This commission is paid out on the 10th of each month via Skrill, PayPal, and Bank Wire Transfer. Note that affiliates must have a minimum of $150 in their account before they can make a withdrawal.
Compare Plus500 to other programs here.
Zulutrade, a Finvasia Group Company, is the world's first Copy Trading platform and the leading social trading and wealth management platform. With the help of our large and diverse community, technology, and open ecosystem, we help you make smart, informed investment decisions in a safe and trusted environment.
With ZuluTrade, you can access assets like forex, commodities, cryptocurrencies, indices, and stocks and use CopyTrading to mirror the actions of experienced Investors. ZuluTrade's user-friendly interface, powerful tools, and automated strategies is helping everyone reach their financial goals. We would recommend this affiliate program for a wide range of publishers including Youtubers, Bloggers and comparison websites.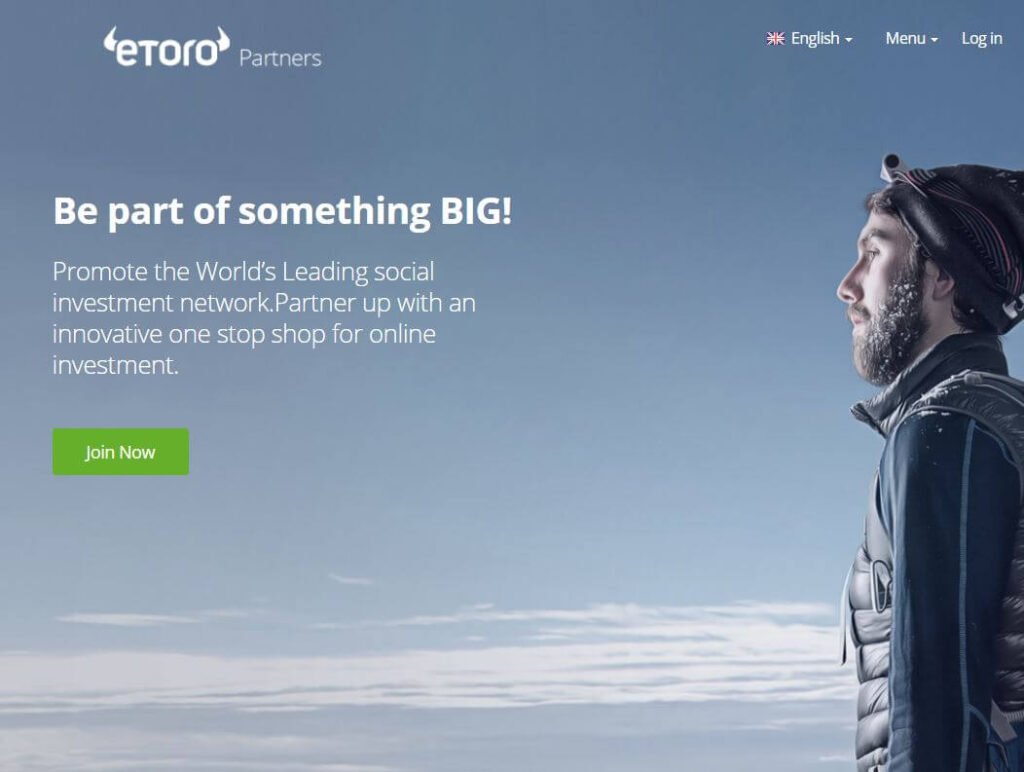 This is another popular name on the list. eToro Partners is the affiliate branch of the eToro social trading platform and multi-asset brokerage firm. They trade in cryptocurrency, stocks, ETFs, currencies, indices, and commodities.
You can make money with the affiliate program from either of two sources: CPA and revenue share (a percentage of what your referred customers invest on eToro). eToro gives a CPA commission equal to the initial deposit of the referred customer up to a maximum of $500. If you qualify for the revenue share package you receive 25% of the net revenue generated by your referred customer.
They provide you with customizable links that enable you to direct potential customers to pages where you're likely to get the most conversions.
You also have a comprehensive reporting system with a wide range of marketing statistics, as well as effective marketing tools to help you get conversions.
Payments are made every month via PayPal, Skrill, WebMoney, Neteller, eToro Payoneer card, Wire Transfer, or directly to your eToro Trading account. Withdrawals require a minimum balance of $100.
Compare eToro to other programs here.
Forex Tester
Forex Tester is a world leading trading simulator. The backtesting capabilities teaches you to carefully backtest any forex strategy and master your market analysis skills. The company has operated for 15 years and has over 50 thousand traders to date. They also operate in 184 countries. The software has 6 key tools which allow you to:
Go to any point in high-quality Forex history
Analyze market conditions
Find a trading setup and open a trade
Wind and fast-forward instantly
Discover results and repeat with other orders
Analyze detailed statistics of your entire strategy
"IT'S LIKE A VIDEO GAME FOR

TRADERS!"
We think that if you are serious about trading and forex then you should definitely be letting your users know that this kind of forex software is available. It will be most useful for clients who want to trial various trading theories or experienced users looking to get an edge on the market. 
Their affiliate program offers a staggering 180 day cookie window which is one of the longest in the industry. The size of the commission will be calculated as 25% from the price of Forex Tester license. Currently they have 2 sets of prices: regular (the price on their site is $299), and promo (the price on our site is $149).
It means that affiliate can earn $74.75 (regular sale) and $37.25 (promo sale).
They have a great resource of banners and links which you can use to promote their products, and should help to convert your users on a blog or social. 
Libertex is a trading platform that has been operating for over 20 years. They cater to users in over 120 countries and offer a wide range of securities in CFDs, stocks, forex, and so on. They also offer a very popular and lucrative affiliate program.
Libertex offers a CPA commission of up to $800 or a revenue share ranging from 40% to 60%. They also offer a two-tier affiliate referral system that pays you 5% of the referred webmaster's earnings over a lifetime. This makes Libertex one of the most generous trading affiliate programs available.
You will be provided with engaging promotional material and help from a dedicated support team to increase your conversions. Use the wide range of statistical reports available to you to increase your efficiency in getting conversions on your site.
Payment methods are made through Paypal, Skrill, QiWI wallet, Webmoney, and Unionpay. Payments are made on a monthly basis and the minimum payable amount is $50, which is lower than what most affiliate programs offer.
Blackbull markets is a popular online trading platform. It allows users to trade CFDs in stocks, forex, commodities, crypto, ETFs, and much more. They also have a great affiliate program with generous payouts to registered affiliates.
Some of the great features of the program include a dedicated account manager and comprehensive statistical reports to help improve your conversion rate. They offer tons of great promotional materials to attract investors.
The highest possible CPA commission is $600 per referred customer, depending mainly on their country of origin. You can also get a CPA commission of $100, $200, and $300 depending on their country of origin. You also get a monthly bonus of $3000 for registering up to 30 qualified accounts and a monthly bonus of $10,000 for registering more than 50 accounts.
Payment is monthly via Neteller, UnionPay, Fasapay, Skrill, and Bank Transfer. However, the minimum withdrawable amount is $500, which is quite high when compared to other affiliates. However, their high payout and great bonuses balance this out.
Compare Blackbull Affiliates to other programs here.
Eightcap are trading platform from Australia launched in 2009. They offer FX, Indices, Commodities & Shares trading through their MetaTrader 4 & 5 platform. In 2020 they won the best forex MT4 broker at the Global Forex Awards.
They have two tiers for calculating CPA:
The lowest tier is structured:
$25 for account verification
$75 for first deposit
$100 for client activation (trades 1 lot)
The highest tier:
$50 for account verification
$450 for first deposit
$500 for client activation (trades 1 lot)
They also offer one of the industries only revenue share models, which is the equivalent of 65%. The percent is calculated from the assumption of a .65 pip rebate per 1 pip spread. This is approximately $6.50.
The last thing to mention is their absolutely insane 12 month cookie lifespan, which is achieved via a blend of URL and cookie tracking. Lastly, they pay their affiliates via bank (wire) transfer and Neteller.
Eightcap are definitely one that you should investigate further.
First Prudential Markets or FP Markets is a trading site established in 2018. They offer their clients access to CFDs across Forex, Indices, Metals, Commodities & Cryptocurrencies. Trade from 0.0 pips on the major currency pairs.
Their affiliate program offers a flat fee for each new depositing account you introduce to the platform. (so long as they opened a live MT4 account, deposited, and traded at least 5 Standard FX Lots or a new client who has successfully opened a live IRESS account, deposited and traded at least $300,000USD).
They offer several tools such as 24/7 support, real-time tracking technology & bespoke IB portal. You'll also have access to a dedicated account manager to help with your the initial onboarding and to answer any questions.
You can be paid via Rebates (Dollars or Pips) or CPA. Their cookie lifespan is 90 days which is quite high for the industry.
CEX.io is a well-known Bitcoin and cryptocurrency exchange platform that was founded in London in 2013 and has since moved on to be one of the most dominant figures in the world of cryptocurrency trading. Initially founded as a Bitcoin mining service, in 2015 the platform closed down its mining services and decided to operate fully as a cryptocurrency exchange service.
It offers users a wide range of payment options, great security, competitive commission rates for both market makers and takers, a wide range of API solutions, and much more. The platform is easy to use and fully registered with all the necessary regulatory bodies.
The affiliate program is just as great. Users receive a 30% commission of all the exchange fees received from transactions made by individuals who registered on the platform through their unique referral link. They offer you a wide range of promotional material such as banners, buttons and so on which are geared towards advertising the services and maximizing the number of conversions from your platform. They also provide you with a dedicated account manager who provides accurate reporting and tracking information concerning your account.
There is no minimum payment and the money is sent directly to your account through Visa or MasterCard. There is no limit on your earnings. The membership is lifelong and you continue earning as long as the individual continues using the platform. The platform also offers a tracking cookie duration of 30 days to maximize your returns.
Vantage FX
This Australian company has regulations in certain territories. The platform allows trading on the Forex, Commodities and CFD markets. Vantage Fx is a prominent brand and this makes its affiliate program very alluring for affiliates searching for a strong, leading brand to promote. Their affiliate program is known as Vantage Fx partners. It comprises of 3 programs: IB (Introducing broker), Hybrid program and CPA program.
Their CPA program is ideal for affiliates such as SEO experts, influencers and digital marketers. Their CPA reward structure comprises of 3 tiers with distinct requirements except the CPA conditions and the monthly bonus. 
The IB program is equipped with adjustable rebate frameworks that can enable you to earn income continually from your referrals. It's for affiliates such as education providers, forex traders and local representatives. You earn for each trade lot executed by your referrals. 
The hybrid program is a combination of rebates and CPA commissions. It also has a reward structure made up of country tiers with hybrid types and CPA requirements to be met. 
As an affiliate of Vantage Fx, you will enjoy free accessibility to CellXpert which is a digital marketing platform. This platform offers affiliates a total solution package: serving advertisements, tracking conversions and clickthroughs, supervising the performance of campaigns and also view your earnings reports. This affiliate program is available to both corporate and individual affiliates. Their payment methods include Skrill, Wire transfer and Neteller. Payout trigger is $500 and payments are made monthly. Their cookie lifespan is 30 days and the minimum acceptable user deposit is $200. 
Their features include multi-lingual landing pages (up to 13 languages) and digital banners known to generate high conversions. Their application process involves 3 crucial stages: filling in your personal details, identity confirmation and a partnership agreement. 
The downside of this platform is that multiple countries are banned from using it.  
In Conclusion
Affiliate programs in 2022 are a great way to make passive income but finding the right affiliate is not always easy. Look for affiliates that best fit your niche, offer tons of support and promotional materials, and have a good reputation when it comes to prompt payment. If these programs don't fit your audience, we have more on our best trading affiliates page. 
For affiliate programs from other industries visit our homepage to compare hundreds of affiliate programs and see which affiliate program fits you best.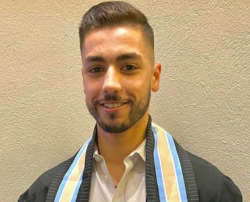 Latest posts by Abdul EL Balaa
(see all)