Best VPN Affiliate Programs 2023
Unless you've been living under a rock for the past decade, you must have heard about VPNs. The acronym stands for Virtual Private Network, which is a special technology that allows you to create a private network within a larger public network. It does this by obscuring your URL and encrypting the data that goes in and out of your private network.
Best VPN Affiliate Programs 2023
They have become popular among internet users for a whole host of reasons which include anonymity, security, and privacy. There are numerous VPNs currently on the market and the VPN industry is projected to hit over $35 billion in 2023.
The great news is that you can tap into this market through some of the highest paying vpn affiliate program and great affiliate programs offered by several popular VPN service providers. So let's take a look at some of the best VPN affiliate programs of 2023.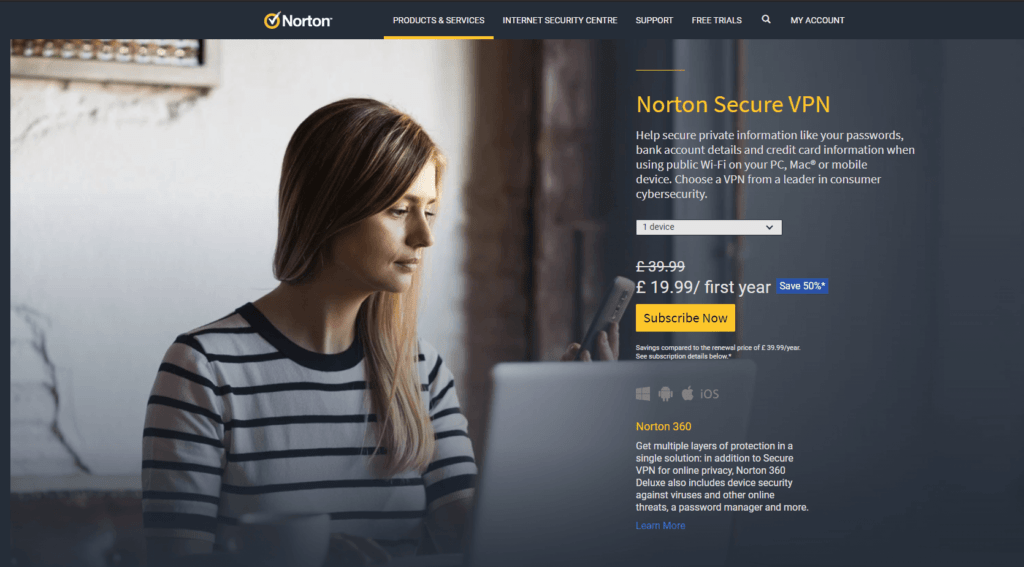 Norton is an old name in the cybersecurity industry and has been producing well-known antivirus software for over three decades. So it stands to reason that their VPN software will be equally as popular. The VPN comes as a part of the Norton 360 suite, which covers up to 5 Devices.
The program is one of the top-performing VPN affiliate programs and offers a 20% revenue share on all sales. For a package that starts at $39.99 per year and a well-known brand such as this, this easily supports the expected Earnings Click of $240. The program also offers a tracking cooking duration of 60 days which tallies with the 60-day money-back guarantee. You can view more details on Norton VPN's affiliate program here.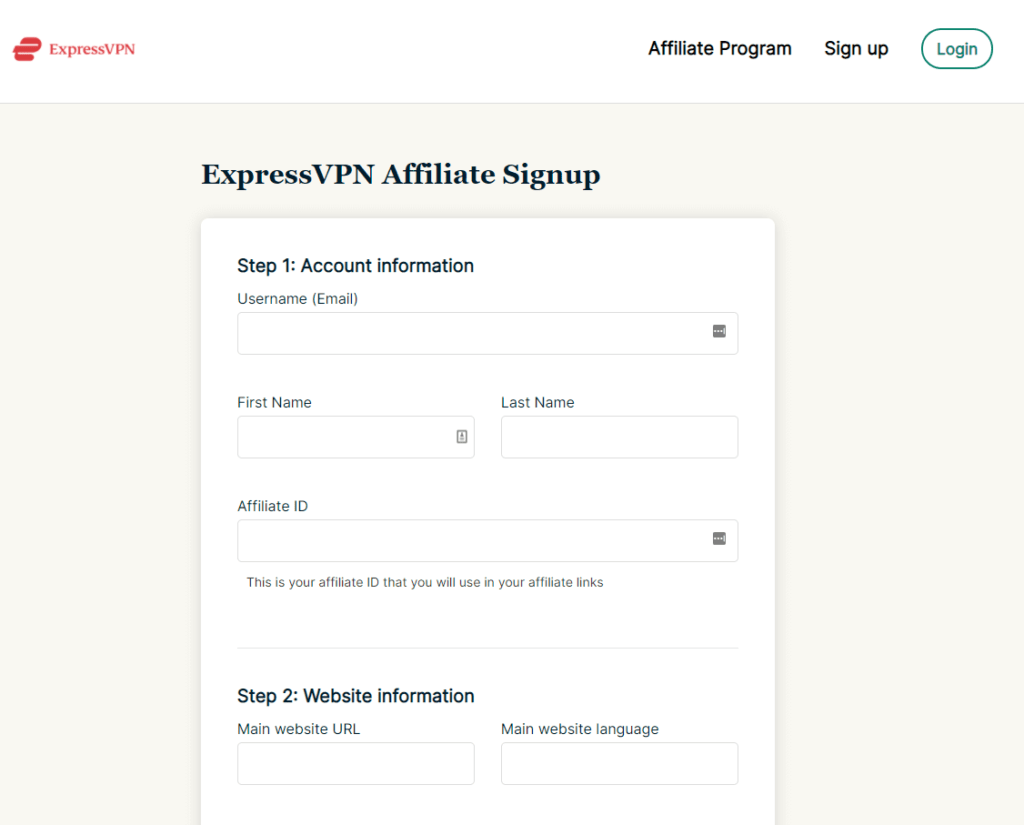 ExpressVPN is another popular VPN service with a great affiliate program. Initially launched in 2009, it has grown to be one of the most well-known and secure VPN services in the world. It supports a wide range of operating systems such as Android, iOS, Linux, Microsoft Windows, and so on.
Their service offers 160 servers spread across 94 countries, each of which grants you unlimited bandwidth. The program offers affiliates between $13-36 depending on the package purchased through your affiliate link. They offer a minimum payout of $100, which is paid every month via PayPal. They also have a generous 90-day tracking cookie duration, which will boost your total Earnings per Click.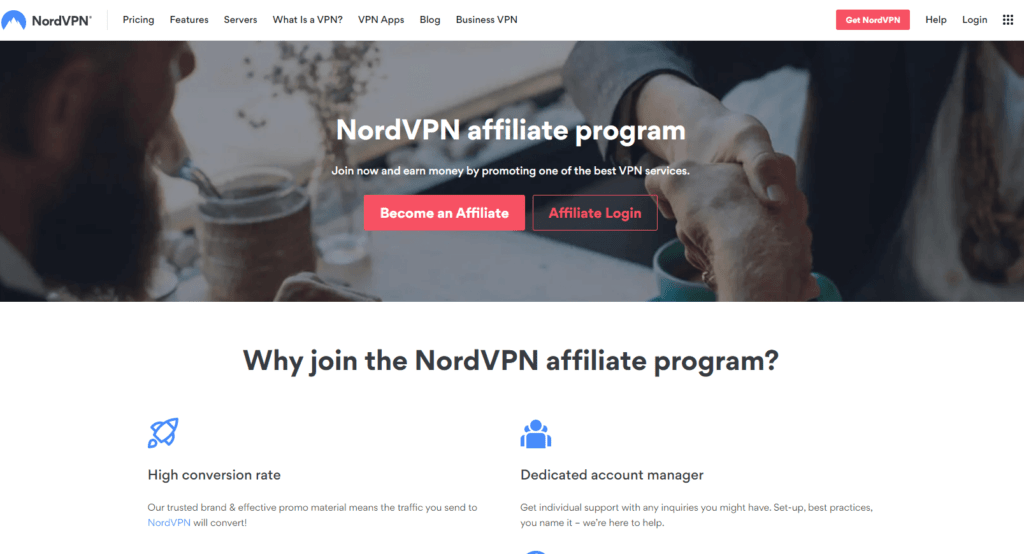 NordVPN is an easy-to-use virtual private network service that was formed in 2012. It has gone on to become one of the biggest names in the industry and provides online security and privacy to over 10 million users worldwide. Currently, the service offers over 5000 unique servers in over 50 countries. Their affiliate program is just as mind-boggling.
The commission rate varies widely depending on several factors but maybe as high as 100% on monthly plans, 40% on terms plans, and 30% on renewals. The program offers a 30-day tracking cookie duration and allows you to withdraw amounts higher than $10 through PayPal or direct bank transfers. Best of all, you get a dedicated affiliate marketing manager to help you maximize your earnings.
Avast has been producing antivirus software since before the World Wide Web existed. With about 435 million users worldwide, it was no surprise when they decided to release their own VPN called 'Avast SecureLine.' This is offered as a standalone feature that can support up to 5 devices when purchased. The product was also released with a great affiliate program.
The Avast SecureLine VPN service costs $80 per year and offers only an annual subscription, no monthly or quarterly subscriptions. The commission rate offered by the affiliate program is 35% per sale for the first month and after that, you earn between 15-30% per sale. The tracking cookie duration is 60 days and you will be offered a wide range of banners and text links. Though the limited subscription options may be off-putting to some potential customers, they offer a free 7-day trial to show you just how great the VPN service is.
RapidVPN came into existence in 2007. Since then, it has grown into a prominent name in the virtual private network industry. Their affiliate program is one of the best in the VPN industry. They offer affiliates a system based on tiers for determining CPA:
Tier 1: $1-$20= 30% per unit sold
Tier 2: $21-$50= 40% per unit sold
Tier 3: $51-$70= 50% per unit sold
Tier 4: $71-$90= 60% per unit sold
Tier 5: $91-$100= 75% per each unit sold
This affiliate program also offers an ongoing commission (revenue share) of 10%. As seen in the illustration, the minimum CPA earned is 30% which translates to an amount of around $1+. This program is powered by Direct affiliate network. Their cookie Tracking lifespan is 30 days, and they have a minimum payout trigger of $1. They also have up to 4 payment gateways: Perfect Money, PayPal, Bitcoin, and Webmoney.
ZenMate is a giant in the VPN industry. They offer anonymity to more than 45 million customers. They have a no-log policy and more than 78 global services.
Their affiliate program is powered by CJ affiliates and adopts a massive 100% CPA model for a subscription lasting one month. This is £9.49. They also offer affiliates 40% via revenue share. Their cookie tracking lifespan is 30 days, and they pay affiliates via PayPal and Bank transfer.
Strong VPN has been in the industry since 1994. Similar to other VPN companies, they operate an affiliate program, and you can sign up for that via their website. They offer a generous 200% CPA to their affiliates. This is equivalent to $10 per unit sold. This program has no revenue share model. Their cookie lifespan is 30 days. Their minimum payout trigger is $100, and they make payments via PayPal. This program is powered by Direct network.
PureVPN is one of the hottest brands in the Virtual Private Network industry. Using the PureVPN Affiliate Program, you can access virtual private networks (VPNs) on Macs, Windows, Androids, and iOS devices. The company offers complete internet privacy to its customers. This VPN includes many features, including no logging policy, five simultaneous logins, live chat support, a 7-day money-back guarantee, and more. Located in Hong Kong, the company has over 750 servers in more than 141 countries. Piggy backing on a large brand can work great for a beginner in affiliate marketing. Large brands tend to have higher conversion rates due to consumer trust.
The Affiliate Dashboard allows affiliates to select graphics, web landing pages, and banners and track sales from its expanded features. As part of the PureVPN Affiliate Program, they will keep you up-to-date on sales and campaigns. The company offers multiple withdrawal methods to choose the most suitable one. With PureVPN Affiliate Program, you can earn a lot of money and receive great commissions. Furthermore, they reward their affiliates with amazing prizes like new iPhones through major affiliate raffles.
Key Features
Up to 100% Commission
Flat 35% recurring commission
90Days Cookie Duration
24/7 live chat support
The Bottom Line
VPN services are becoming ever more important in this era of increased cyber insecurity, hacks, and phishing attacks. Therefore VPN affiliate programs are a great way to tap into this ever-growing market. Before choosing a program make sure you take a look at certain key features such as their commission rate, tracking cookie duration, affiliate partner support, Earnings per Click, and much more. Who said you can't make money while making the world a safer place? Visit our homepage to compare more of the best affiliate programs.