Is it too late to start affiliate marketing
While affiliate marketing is often associated with the Internet and other forms of emerging media, its foundations may be traced back decades. Affiliate marketing may be as simple as a mechanic offering discounts to a client who brings in new clients.
Essentially, affiliate marketing emerged together with the rapid growth of the internet. It consists primarily on tapping into already online client communities, but it may also include actively building new ones. The internet made finding new markets and connecting with people much simpler, but it doesn't imply the practice didn't exist before the web. Let's take a quick journey through the growth of affiliates and digital marketing better to grasp the much-debated "Partner or Affiliate" topic.
So, where did it first begin?
1989: The invention of Affiliate Marketing
Affiliate marketing was first invented in 1989 by William J. Tobin. He launched the industry's first affiliate marketing program by establishing an affiliate network for PC Flowers & Gifts.
The Army veteran tried his hand at entrepreneurship in many other fields before launching PC Flowers & Gifts, but he ultimately decided to make his mark in the flower market by creating the first affiliate network in the sector.
1996: Amazon Enters Market
One of the most cutting-edge companies ever, Amazon launched the first publicly accessible affiliate marketing network in 1996. Their program, which they named the Associate's Program, is still active to this day. It allowed website owners to advertise goods via links on their pages.
These link-posters received compensation in the form of a little cash bonus for each new client they brought in. Amazon anticipated what others would come to comprehend. Earning money via affiliate marketing was easy and profitable.
1994-2000: The Invention of Cookies
Lou Montulli, then 24 years old, was a programmer who created cookie technology in 1994 and claims to have also designed the blink> tag. He made it such that when you visit certain websites, they store an encrypted data file on your computer called a cookie. Affiliate marketing received a significant boost when cookies became widespread on websites around the end of the 1990s.
To a large extent, we owe the modern, predictive, and data-driven internet that we deploy today to tech giants like Google and Microsoft, which have been able to focus on specific users and collect enough data to help business owners market and sell to those customers at just the right time.
Late in the 1990s, it became clear that affiliate marketing might be lucrative, and networks sprung up to take advantage of the predicament.
2000-2019: Affiliate Networks Begin to Take Shape
Initial affiliate networks were founded by Commission Junction and Rakuten, which are still operational today. These firms targeted smaller businesses that couldn't afford to hire a company like Amazon to manage their affiliate programs.
However, From 2000 until roughly 2005, gathering the information needed to create an affiliate website took much time and effort. It took days and many worksheets to finish the process of identifying the right keywords and evaluating competitiveness.
Everything was so boring.
Thanks to the numerous tools available, you can cut down time spent on this kind of research to approximately twenty minutes at most.
Following Steady Growth
Cookies, the emergence of eCommerce, the growth of online publications, and the popularity of internet influencers have all legitimised the concept of performance-driven marketing. Many businesses were enticed to attempt affiliate marketing as a kind of advertising, and the technique succeeded.
As of 2006, it was estimated that affiliate networks generated over $6.5 billion in global sales. By 2012, the Internet Advisory Bureau (IAB) estimates it generated about $12 billion. Most of the money was made via various forms of gambling, private banking, tourism, lead generation, gaming, telecommunications, and retail.
SEO, Apps, Desktop, Mobile Devices, and Social Networks Growth
From 2000 until around 2013, it was simple to manipulate Google's ranking system and drive as much traffic as desired. You could create, optimise it for search engines and earn money in as little as two to three weeks.
However, this led to the SERPS (Search Engine Results Pages) being overrun with spammy, weak content supported by the low-priced backlinks money could buy. Because of this, it was extremely hard for genuine online advertisers to get high rankings and attract traffic.
That is until Google unleashed Penguin and Panda on the SEO industry. These Google changes effectively drove the low-quality, unprofessional SEOs back to their previous positions. So, although Google's upgrades might be frustrating, they can also be quite valuable since they have a leveling effect.
In the years between 2006 and 2009, social networking sites like Facebook and the widely used MySpace started transforming the internet and how people interact online. Access to such a large audience on a single internet platform has provided a wealth of new possibilities for affiliate marketers and e-commerce businesses.
Many businesses' marketing strategies have undergone some digital evolution. Since then, social media platforms have constantly been flooded with advertising-related content. In 2010, people began paying attention to Instagram, a relatively new social networking site quickly gaining popularity. As the IT sector advanced, so too did affiliate marketing schemes. Because of this, mobile affiliate programs surpassed and eventually surpassed desktop affiliate programs in 2014.
In 2015, Pinterest attracted a lot of popularity and bolstered eCommerce initiatives by introducing buyable pins. They brought even more visitors to the platform since so many advertisers and manufacturers discovered that it has a chance to spread more awareness about their products. Pinterest claims that Shopify users that used its Buyable Pins witnessed two times boost in conversions.
Influencer Marketing
In 2016, there was a substantial increase in the number of influencers, which brought about a dramatic shift in the standard affiliate marketing model. It revealed that, contrary to common belief, its basis is not based exclusively on awarding the player who provides the decisive click that leads to a successful conversion. A lengthy collaboration, dialogue, introduction, and persuasion procedure was required to win over new clients. Not only did influencers alter the standard compensation structure, but they also laid the groundwork for enduring, mutually beneficial partnerships.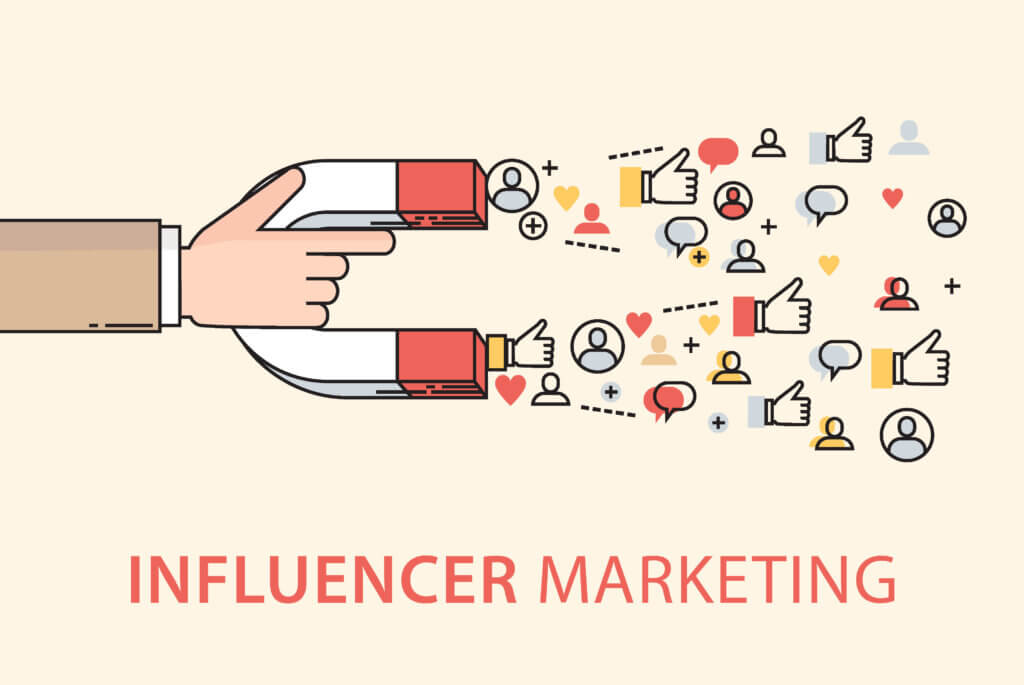 The Impact of the Internet on the Affiliate Marketing Industry
It soon became apparent that affiliate marketing required more robust and sophisticated technologies to operate under performance-based parameters, gather data about the customer journey, streamline affiliate authentication processes, create targeted advertising, and combat fraud.
The sector of technology developed a solution to meet the request. Thanks to technological advancements, partnerships may be considered a viable marketing strategy. Marketers could monitor Metrics and compensate their affiliates based on actual results. A centralized platform for managing relationships with affiliates, advertisers, influencers, and agencies, made possible by recent technological advancements.
Machine Learning and Automation are where Affiliate Marketing is Now
The emergence of automation and machine learning was the most recent major transition in the history of affiliate marketing. This allowed marketers to devote more time to growing genuine company development and long-term relationships with partners while eliminating the bulk of their manual and everyday tasks.
From then on, the marketing collaborations became a reliable and fruitful expansion strategy. It is taking a long-term strategic approach to collaboration, resulting in a customer-focused, dependable, and innovative company strategy. This is a win-win situation for all involved parties.
Is it too late to start affiliate marketing?
There is a common notion that affiliate marketing is extremely competitive. However, since new businesses emerge annually, there is a growing pool of potential marketers to target. The sites consistently serving readers with valuable content will attract advertisers and gain financial success.
In addition, affiliate marketing is becoming an increasingly important part of businesses' marketing budgets, and this trend shows no indications of slowing down.