Ultimate Ways to Earn Passive Income 2024
Passive income refers to income that one makes from a company or business in which they do not actively participate in. It generally involves little or no effort and therefore is a very appealing source of income. However, there are many different ways to make passive income, some of which involve more effort than others, and some of which pay larger dividends than others. Let's take a look at some of the Ultimate Ways to Earn Passive Income 2024.
1. Create a Blog or YouTube Channel
Even though it seems like the internet is saturated with blogs and YouTube channels on virtually every subject known to man, it is still a good source of passive income if done correctly. The mistake many individuals make is not treating their blog or channel like a business. Another common mistake is putting profit before content.
Some key tips that can help you make as much passive income from your blog or channel include:
● Treat your blog or channel as a business
● Monetizing your blog or channel through different channels
● Create unique content which will attract a loyal following
● Affiliate marketing should make up a significant portion of your income
● Promote your content aggressively
● Communicate with your audience through their email and other social channels
For more information on how to monetise your blog or YouTube Channel see our respective articles "How To Monetise My Blog In 2024" / "How To Monetise My YouTube Channel In 2024".
2. Affiliate Marketing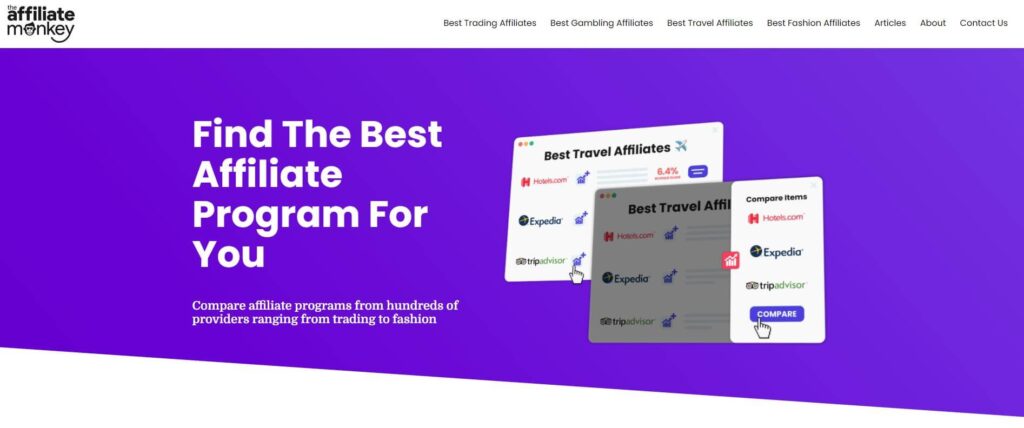 Affiliate marketing is another popular method of generating passive income. It involves a form of performance-based marketing in which you are rewarded by a business for attracting customers to their platform or selling one or their products or services.
As attractive as it sounds, not everyone knows how to make money through affiliate marketing. Here are some tips on how to maximize your profit through affiliate marketing:
● Choose an affiliate partner whose products or services are associated with your niche
● Choose affiliate partners who offer generous commissions and ample support to their partners. You can compare affiliate programs here on our site.
● Optimize your platform to attract potential customers and increase conversions
● Use the power of social media influencers and advertise through different channels see our article "Effective Affiliate Marketing: How Do I Promote My Affiliate Link?"
● Most affiliate partners offer promotions, banners, coupons, and even account managers to help you get as many conversions as possible. Ensure you fully utilize these to your advantage.
3. Rent Out A Room
Previously, purchasing and running a rental property was out of the reach of most individuals due to the high costs of purchasing and maintaining most rental properties. However, with the rise of online rental platforms such as Airbnb, Tripping.com, FlipKey, and other similar platforms it is much easier to advertise and rent out your properties, no matter how small. Now you can rent out even single rooms within your home. Also, there has been a significant rise in short-term rentals, which allows you to rent out your property for days or weeks at a time.
However, just because real estate is a great way to make passive income doesn't mean you don't have to invest some hard work. Real estate is an industry that requires that you be well-versed in current market trends, know how to thoroughly screen your tenants, and be knowledgeable in what potential tenants are looking for when searching for a property, whether long-term or short-term. You can easily register with online platforms such as AirBnB.
4. Sell an E-book or Online Course
There's a popular saying "If you're good at something, never do it for free". A great way to get paid for something you are very knowledgeable about is writing an E-book or creating an online course. After the initial investment involved in creating the product, you can earn proceeds from selling it online for virtually forever.
However, it's not as simple as it seems. To maximize your sales there are several things you have to keep in mind when releasing informational material, whether it is an e-book or online course. Always remember that content is more important than sales and building a following first is a very important part of maximizing your sales. You may even release free products to attract readers and build your audience much for quickly.
Aside from the options listed above, there are some other interesting ways of earning passive income. They include:
● Buying dividend stocks
● Investing in high-yield certificates of deposit or a high-yield savings account
● Peer-to-peer lending
● Investing in a bond ladder
● Selling stock photos
● Licensing music
● Creating an app
● Network marketing
● Rent out your car
5. Selling Spreadsheets
Selling Spreadsheets
You can create spreadsheets to sell on various e-commerce platforms and earn decent money from them. You just need a decent knowledge of tools such as Microsoft Excel or Google Spreadsheets. With these tools, you can design spreadsheet templates and then put them up for sale on platforms like Etsy. The spreadsheet is a very popular digital product because it helps individuals and corporate bodies to organize and keep track of things such as their budget, goals, and income. You can sell a spreadsheet on Etsy for up to $15.
Create and Sell Travel Itineraries
The weather is becoming more friendly, the Covid-19 restrictions are being relaxed, and many people can't wait to begin traveling. The Travel Recovery Insights Dashboard of the United States Travel Association reports that about 72% of Americans are already making preparations for a getaway trip or a vacation this summer.
Suppose you're a local or resident in a city that's a frequently visited destination, and you have an excellent knowledge of geographics. In that case, you can monetize that by creating a local travel itinerary so that travelers can buy it on platforms such as Wild Bum.
Wild Bum serves as a guide for architects, and the price tag for travel itineraries can range between a low of $25 and a high of $150. The site retains half of the profits per sale of their travel guide, and they also procure an affiliate link to the site, which can enable them to earn up to 25% per sale, including the profits made from purchases of other travel guides that they don't own.
Conclusion
From the article, you can see that passive income is anything but passive. It requires quite a bit of hard work, dedication, and the right information. However, with patience and the right know-how, you can build a steady stream of passive income to complement your finances.