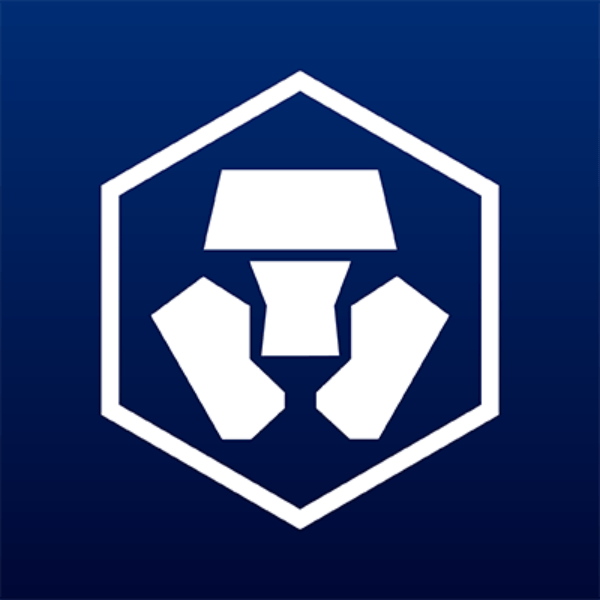 crypto.com Affiliate Program
With one of the fastest-growing crypto apps in the world, Crypto.com was founded in 2016 and now serves over 10 million customers. Crypto.com aims to accelerate the transition to cryptocurrencies, focusing on safety, security, and partnerships with global brands. As part of its Affiliate Program, Crypto.com offers its affiliates a great opportunity to earn a high income. You only need to apply and introduce your community to the exchange, and you will receive compensation. By becoming a Crypto.com affiliate, you will get VIP fan experiences with the UFC, Formula 1, and Paris Saint-Germain. Furthermore, you can choose between one-time payments and long-term commissions to create your custom commission plan. If you refer a friend to the Crypto.com Exchange and they trade, you will receive up to $2,000 (in CRO) for every referral!
Connect with Crypto.com
Specification:
crypto.com Affiliate Program
| | |
| --- | --- |
| Categories | Exchange |
| CPA | No |
| Revenue Share | 25% |
| Payout Frequency | Monthly |
| Payout Trigger | No minmum |
| Performance Reports | Yes |
| Time Period | First 3 months |
| Payout Currency | BTC |
| Cookie Lifespan | 30 days |
FAQs
What is the Crypto.com Affiliate Program?
The Crypto.com Affiliate Program is a partnership program that allows individuals or businesses to earn commissions by referring new users to Crypto.com.
What commission rates does the Crypto.com Affiliate Program offer?
The Crypto.com Affiliate Program offers commission rates of up to 50% on the trading fees generated by referred users.
What is the Crypto.com Payout Trigger?
The Crypto.com Payout Trigger is the minimum commission amount required for a payout to be initiated. The current Payout Trigger is $100.
What are the payout methods offered by the Crypto.com Affiliate Program?
The Crypto.com Affiliate Program offers payouts through various methods, including bank transfers, PayPal, and cryptocurrency wallets.
What is the Crypto.com cookie lifespan?
The Crypto.com cookie lifespan is 30 days. This means that if a user clicks on your affiliate link and signs up within 30 days, you will still receive the commission for their activities.
Affiliate Program Terms
Rev share – Revenue Share
CPA – Cost per acquisition
Hybrid – A mixture of both CPA and Rev Share
Cookie Lifespan – How long a referred user has to convert so that you get the credit for the referral
Time Period – After a user has signed up, how long you earn revenue share for
User Reviews
crypto.com Affiliate Program
Overall rating:
★★★★★

5

based on

6

reviews.
"
I love using Crypto.com! It's a secure and easy-to-use platform with various perks such as cashback rewards, high-yield savings, and a Visa debit card. Highly recommend it to all crypto enthusiasts!
"
FxPro Affiliate Program
★★★★★
"
I don't mind directing traffic here. This FxPro affiliate network is a great way to make money. So far, I haven't experienced any problem receiving my compensation. They are ever timely and have excellent customer service. I strongly recommend them.
"
FPM Global Affiliate Program
★★★★★
"
While I've read a lot of material regarding the FPM Global Affiliate Program, I hesitated to use them for a while. But, when the company I was working with started reducing my compensation, I decided to discontinue working with them. I don't have such issues with the FPM program. They pay all my leads consistently, and they are premium prices. Working with them is pretty lucrative, and I have gained more knowledge through them.
"
Exness Affiliate Program
★★★★★
"
I am perfectly satisfied working with this affiliate network! This network has a lot of great features and its own applications for running traffic. The support team and managers are real pros, not to mention their high CPA. If you're looking for a stable and promising affiliate network, this is the best choice right now.
"
Vantage Affiliate Program
★★★★★
"
When I initially came across this website, I was immediately pleased. There are a lot of ways to earn money, and I like that they have their own applications to manage the flow of visitors. My current income is around $500 per week, but I want to grow my business. Considering fees for leads, I believe earning $1,000 per month on this site or more is very possible.
"
Swissquote Affiliate program
★★★★★
"
This is a place where you may reasonably make good money. I joined them when very green in the industry. I quickly picked up the ropes and began dominating in this field. The support staff guys were and still are fantastic; they got me through every problem I had. While some time has gone, my relationship with them remains cordial.
"
*Field Required.
Your email is not published and will not be shared with 3rd parties
crypto.com Affiliate Program