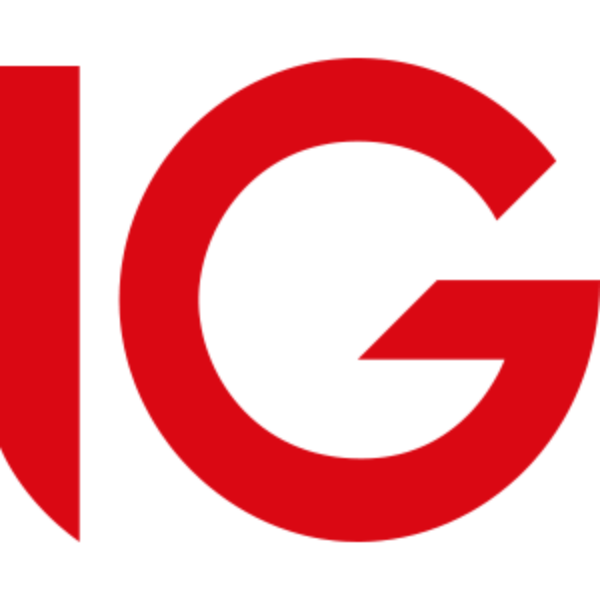 The IG affiliate program is a popular choice for individuals and businesses looking to monetize their online presence through promoting IG's trading services. While specific statistics and statistics about the program are not readily available, here is a concise review based on general knowledge and user experiences:
The IG affiliate program offers a competitive commission structure, allowing affiliates to earn a percentage of the revenue generated by referred clients. The program provides a range of marketing tools, including banners, widgets, and tracking links, to help affiliates effectively promote IG's services.
One of the program's strengths is IG's reputation as a leading online trading provider, which can enhance the credibility and trustworthiness of the promoted services. IG offers a wide range of financial instruments, including forex, stocks, indices, commodities, and cryptocurrencies, catering to a diverse audience of traders.
Affiliates benefit from IG's strong brand recognition and global presence, as the company operates in multiple countries and has a large customer base. This can potentially lead to higher conversion rates and increased earnings for affiliates.
However, it is important to note that the success of the affiliate program largely depends on the affiliate's ability to attract and refer qualified traders. The trading industry is highly competitive, and affiliates may face challenges in standing out among other affiliates promoting similar services.
Overall, the IG affiliate program is a reputable option for those interested in earning commissions by promoting IG's trading services. While specific statistics and statistics about the program are not readily available, the program's competitive commission structure, marketing tools, and IG's strong brand reputation make it an attractive choice for potential affiliates.
Monthly bonuses are also available.
See full terms and conditions for IG's affiliate program here
Connect with IG
Specification:
IG Affiliate Program
CPA Amount

$300 $600 $800 $1000

Categories

Barriers and Options

CFD

Forex

Spread Betting

Payout Trigger

DC $250 – $399 DC $400 – $799 DC $800 – $999 DC $1,000 and above

Revenue Share

No

Minimum User Deposit

$250

Cookie Lifespan

N/A

Payout Methods

Bank Transfer

PayPal

Skrill

Revenue Share Amount

CPA Only
FAQs
How can I find the best IG affiliate programs to join?
To find the best IG affiliate programs, it is important to consider factors such as the commission structure, the quality and relevance of the products or services being promoted, the level of support and resources provided by the affiliate program, and the reputation and track record of the company offering the program. Researching and comparing different programs, reading reviews and testimonials, and seeking recommendations from other affiliates can help in finding the most suitable program.
What are the top IG affiliate programs for beginners in affiliate marketing?
For beginners in affiliate marketing, the top IG affiliate programs include IG's own affiliate program, which offers competitive commission rates and a wide range of marketing materials. Additionally, IG partners with reputable affiliate networks like CJ Affiliate and ShareASale, providing beginners with access to a diverse range of brands and products to promote. These programs often offer comprehensive support and resources to help beginners succeed, including dedicated account managers and educational materials.
What type of publisher do you think the IG affiliate program is best for?
The IG affiliate program is best suited for publishers who have a strong online presence and a targeted audience interested in financial trading and investment. This program is ideal for publishers who specialize in finance, trading, or investment-related content, such as financial news websites, personal finance blogs, or trading education platforms. Additionally, publishers with a large following on social media platforms, particularly those focused on finance and investment, can also benefit from the IG affiliate program. By promoting IG's services and products, publishers can earn commissions for referring their audience to IG's trading platform, making it a lucrative opportunity for publishers with an engaged and interested audience in the financial industry.
Affiliate Program Terms
Rev share – Revenue Share
CPA – Cost per acquisition
Hybrid – A mixture of both CPA and Rev Share
Cookie Lifespan – How long a referred user has to convert so that you get the credit for the referral
Time Period – After a user has signed up, how long you earn revenue share for
User Reviews
IG Affiliate Program
Overall rating:
★★★☆☆

3.3

based on

3

reviews.
Hard to get on the affiliate program
★★★★☆
"
Strict on who they let sign up but easy to work with when you have your foot in the door.
"
Will have to fight for your CPA
★★☆☆☆
"
Offer a great commission (if you ever get it). They are always pulling out the "assisted sign up" card.
"
Never get an answer
★★★★☆
"
I have been an affiliate for over five years. I started promoting IG's affiliate program through my blogs. They offer an attractive commission and always pay on time. The only difficulty is getting hold of anyone at the business. Never seen to reply to any email. Witch can be extremely frustrating.
"
*Field Required.
Your email is not published and will not be shared with 3rd parties