8 Best Affiliate Programs For People Without A Website
These days, there are many ways to earn money online, and affiliate marketing is one of them. This is a proven and effective way of increasing your income by selling other people's products. However, many people think that before you can earn money as an affiliate, you have to own a blog or a website. What if you have no experience with website development or don't have time to manage websites but want to profit from this lucrative business opportunity?
Relax, because there are opportunities for you. You do not have to invest money and time in growing a website or blog to be an affiliate. Not all affiliate programs need you to have one. But then, as many as there are affiliate programs like this, you have to make the right choice between them. In this article, we will be giving you a list of the eight best affiliate programs you can start without a website. But let's dive into what affiliate programs are particularly about.
8 Best Affiliate Programs Without A Website You Should Consider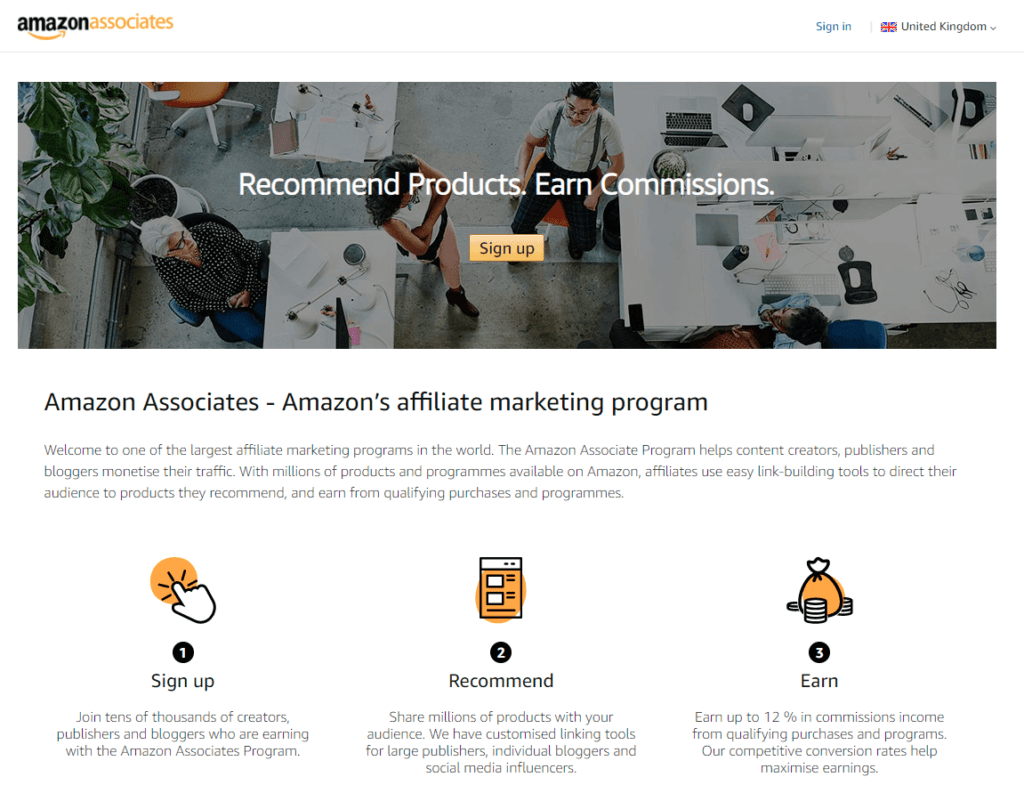 Amazon Associates is an affiliate program powered by Amazon. It is one of the largest and most reliable affiliate programs on the internet today. You do not need to own a website to make money from Amazon associates.
Amazon associates are regarded as one of the highest commission-paying affiliate programs. You could earn a 10% commission on the sale of a particular product. All you need to do is ensure that you sell the products using your affiliate link.
The best part of the Amazon associate affiliate program is that it is the number one online product selling company on the net. This means half of your work has been done, so it is easier for you. One major drawback of the Amazon affiliate program is that the cookies do not stay more than 24 hours, and you should have a sales conversion within a day.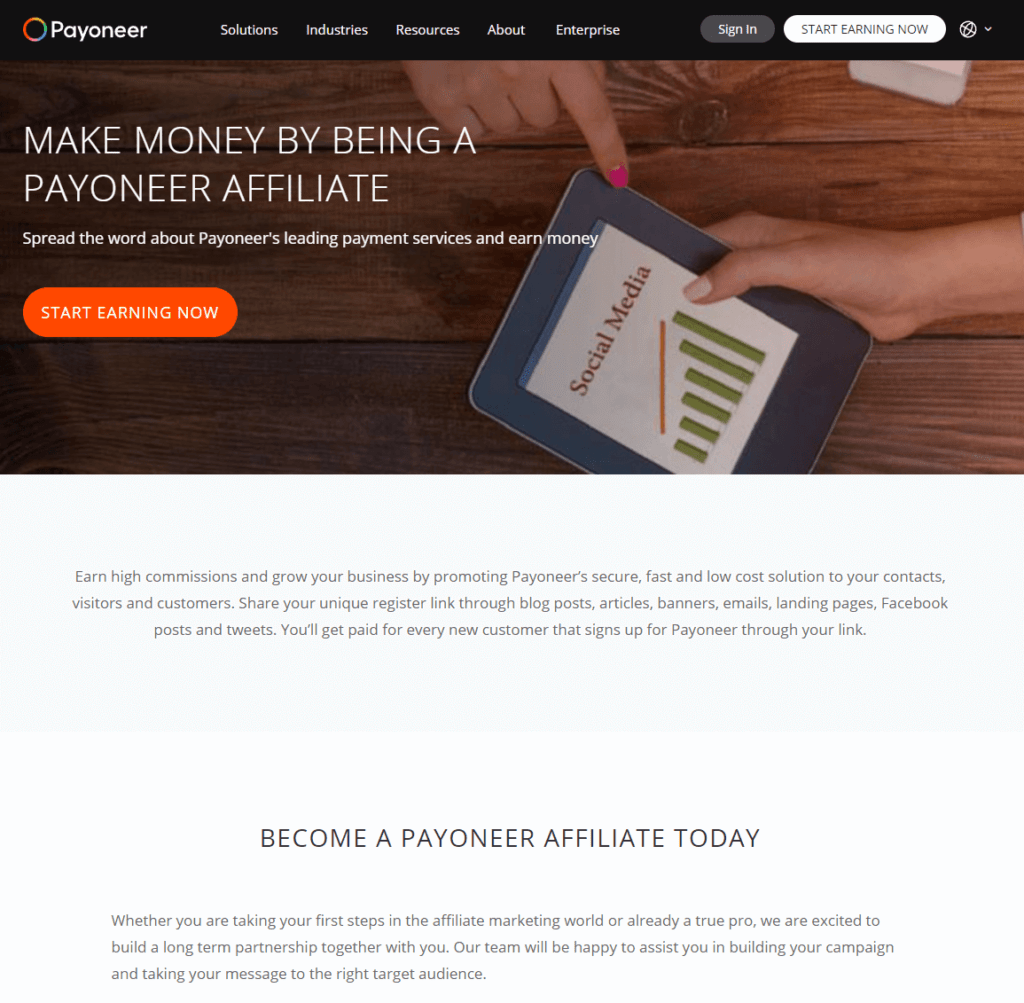 Payoneer is an online platform used for online payments and earnings. It works like Paypal though it has lesser restrictions on countries. Payoneer also has one of the best affiliate programs. You can also do them without a website or blog. Payoneer is so easy for affiliates beginning from the signup. Once you sign up on the platform, you automatically get your unique affiliate link.
On the Payoneer affiliate program, you get your pay per conversion. You can earn about $25 per affiliate. If your affiliate earns $1000, you will also get $25 as a bonus.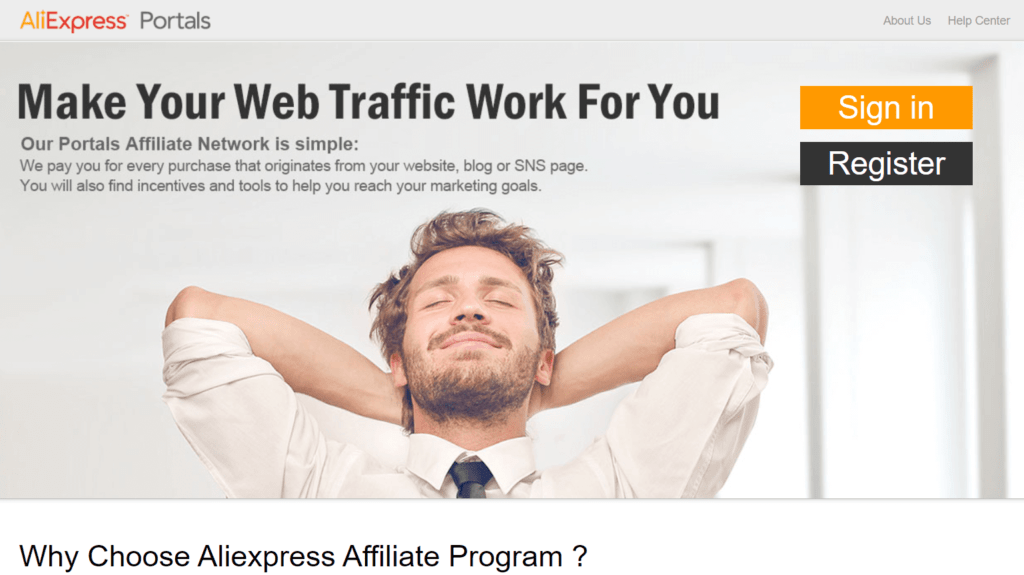 Aliexpress affiliate program is another affiliate just like others. You do not need a website or blog to join this program. You can comfortably make sales safely on this program using mediums like your social media channels. Aliexpress affiliate is the largest Chinese product selling company. You could say it is the Amazon of China. You can earn as much as a 9% commission in this program. The least you can get is a 3% commission.
But one major drawback of this program is that you can not earn more than $50 as commission here. But you get your sales commission within three days of the sales conversion with your link.
With the Shopify affiliate program, you can begin making money without owning a website. It has an excellent affiliate program that pays well too. On Shopify, you can earn up to $58 for each affiliate you bring. For every plus referral you bring to the site, you can earn an attractive offer of $2000.
Shopify is an online selling platform where people can buy or sell products. Their affiliate program is quite organized, with customer support readily available. They have affiliate managers who can help you and a 24-hour live chat readily available if you have any problems related to your affiliate program.
Fiverr affiliate program is another great affiliate program you can use without a website. Fiverr has many products that you can promote to earn a handsome income.
Fiverr is an online marketplace for freelancers where a range of services like design writing etc., is available. Their affiliate program is great because there's a 30-day duration for the cookies. Secondly, you get an affiliate manager and access to tutorials, which is great for beginners. On the Fiverr affiliate program, the commissions you earn are dependent on the product, which can range from $15 – $150.
Clickbank affiliate program is one of the most popular affiliate programs. This affiliate program pays up to 75% commissions, making it the most obvious money-making affiliate program on the market.
Clickbank has been around for 20+ years and has more than 6 million clients. What makes it most preferred is that you don't have to wait to be approved by the merchant to start selling things on this program. You can begin to promote the product before prior approval. However, some merchants may need certain things from you, which is quite rare.
Clickbank program makes it so that some merchants even provide you with marketing materials. This makes it easy to promote the products and makes sales conversions easy.
7. KWfinder Affiliate Program
KWfinder affiliate program is an affiliate program that does not require you to own a website or blog before you can earn as an affiliate marketer. KWfinder is an online tool used for SEO and internet marketing research. It is used to find keywords to help in content optimization. KWfinder is a product of mangools.com, and for you to join the program as an affiliate, you just need to sign up on mangools.com. The moment you do that, you will automatically have your unique affiliate link.
The amazing thing about the KWfinder affiliate program is that you earn a 30% commission on every payment, even if they are recurring. However, the minimum payout amount is $150, which can be sent to either your Paypal or through cheque.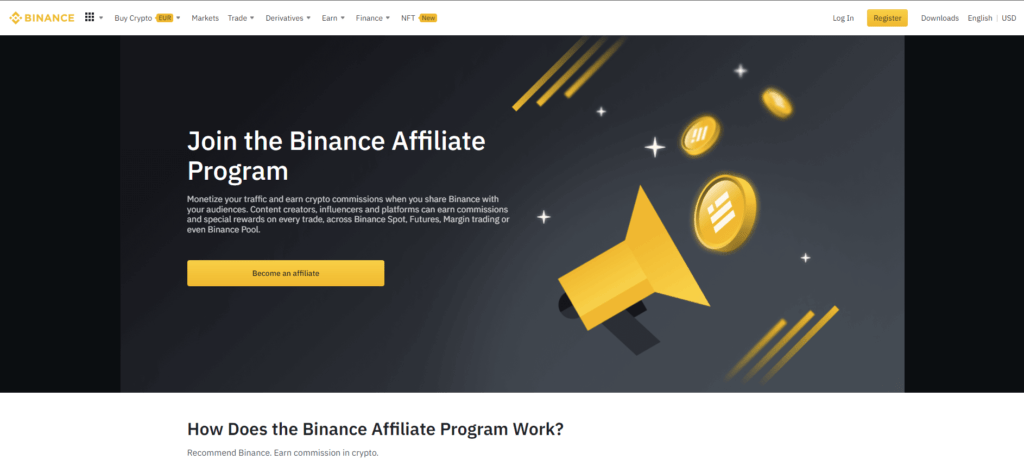 Last but not least is the Binance affiliate program. It is one of the best-ranking affiliate programs you can join, which does not require any website. You need to have your unique affiliate link and your social media profile or however you may wish to promote it.
Binance is a popular online network where you can buy and sell cryptocurrency from anywhere in the world. Whatever information you need about the trends and values of cryptocurrency, or if you wish to trade or share crypto, you should have Binance. The Binance affiliate program is also quite decent and encouraging. You can earn up to 50% commissions as an affiliate.
How do affiliate programs without websites benefit you?
Some people think being an affiliate marketer generally means you have subscribed to owning a website. However, you can still be a highly paid affiliate marketer without a website. It is more beneficial to do this without a website. The reason is that;
You have less to worry about.
You don't have to be responsible for too many things or increase the complexity of the business.
You can be doing what you love and earning alongside it. You can be video blogging or posting on your social media handles and still get paid for it.
Conclusion
There are many affiliate programs available that you can join without owning a website, but not all would suit your needs or match your expected ROI. We have done our research and come up with the above list to help you make the best choice. You can check them out today and begin your affiliate marketing journey.
Meanwhile, do you have any questions, or do you think we missed out on any? Feel free to share your thoughts.