Best 5 Tracking and URL Shortening Websites for Affiliate Marketing
The ability to track the users you are sending to your affiliate links is very important to understanding the success of your affiliate marketing advertising. Using a tracking and URL shortening websites is a quick and easy way to track referrals and the pages that are driving the best traffic.
What is a URL shortener?
A uniform resource locator (URL) shortener is a special website that reduces the size URLs into shorter, more user-friendly versions. It does this by using a technique known as URL redirection where the clicked link will automatically redirect you to the main web page (the original long URL).
Many programs also offer link tracking and management services which allow operators to track the number of users who entered the website through the shortened URL as well as other statistics. This analytical data can be used to better tailor your promotions to your audience to maximize your conversion rate.
Top 5 URL Shortening Websites for Affiliate Marketing 2021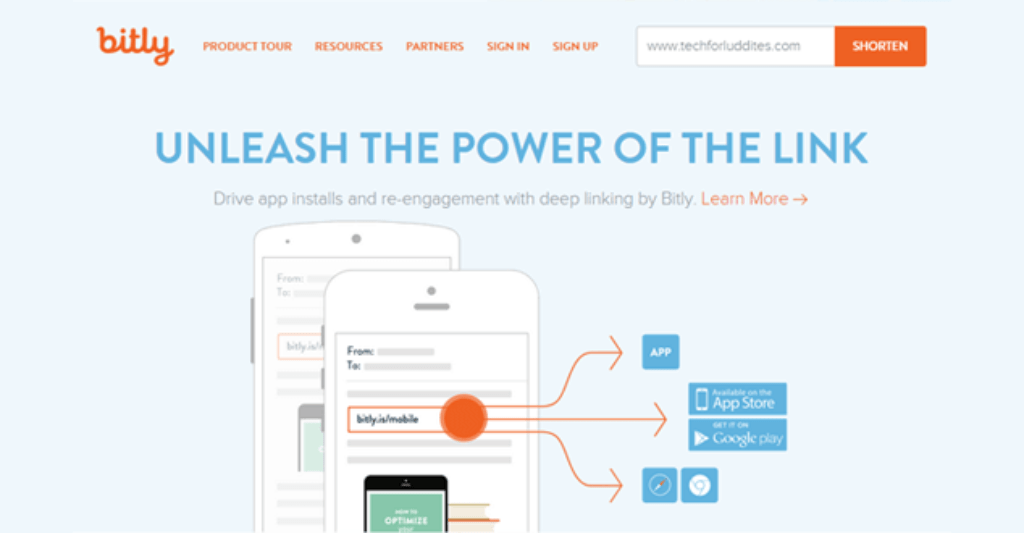 Bitly is a popular free online URL shortening service and link management platform. It allows users to shorten long, clumsy URLs into more aesthetic forms. The free version allows users to shorten their URLs through the use of the Bit.ly domain name. However, users can subscribe to the paid package which allows users to create a custom domain name.
Not only does the platform offer URL shortening services, but it is also one of the top link management tools in the world. They offer analytical tools such as search ranking, entry and exit data, conversions, contact collection, and much more. They also offer webinars and a 24-hour customer support service. The premium service starts at $29/month for annual billing and $35/month for monthly billing.
This is another great free URL shortening service. Unlike Bitly, TinyURL offers users the option to use a personal domain name for free. The account is completely free and offers users anonymous usage. This means you don't have to register on the platform to make use of their services.
One major disadvantage of the platform is the fact that they don't offer link management analysis and tools. However, they do offer metrics such as entry and exit pages, sessions, engagement, return, conversions, search rank and so on. The platform is known for its fast services and total user anonymity.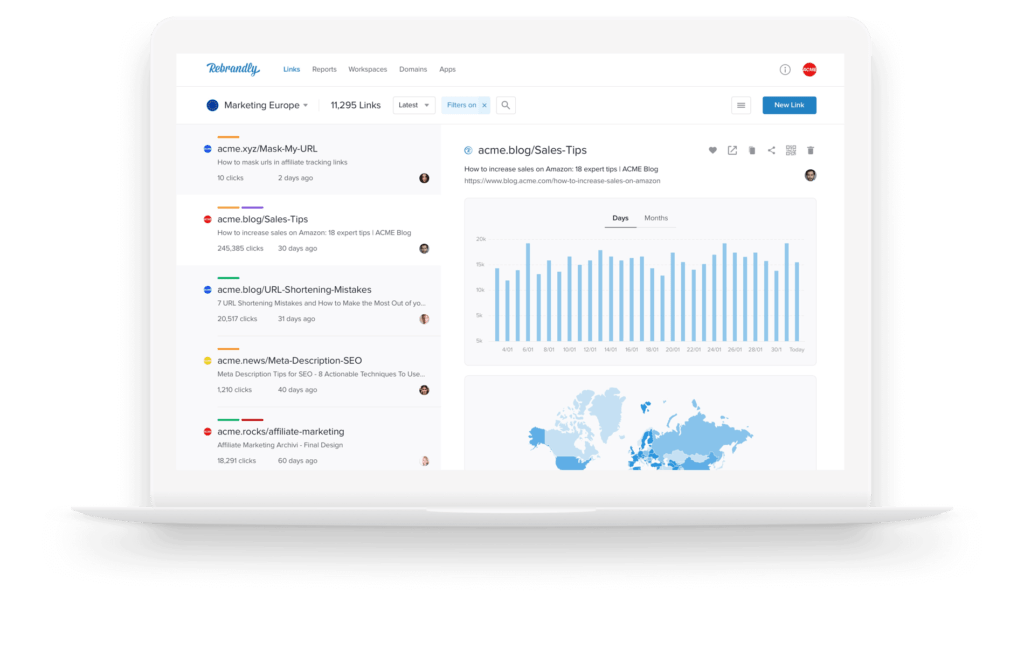 Rebrandly is an online URL shortening and link management platform. Aside from offering branded links it also offers tons of analytical tools that help you track how well your custom link is doing by measuring the traffic created through the links. It also offers users the chance to create several workspaces that can be accessed by multiple users, making it a great option for teams.
The platform has a free trial which allows users a limited free plan that supports 500 links and 5,000 clicks per month. After that, if you wish to continue using the platform you must subscribe to one of their packages. The lowest package is $29/month which is the starter package. The premium package goes for $499/month.
This is a URL shortener and link management system which is offered by the Hootsuite platform. Ow.ly is popular among social media businesses and therefore is more mobile-friendly than the other items on the list. It comes with a 30-day free trial, after which you have to choose a paid service if you wish to continue using the platform.
The professional package starts at $29/month while the business package costs $599/month. The packages offer analytical tools such as URL performance metrics, rank monitoring, trackable short links, and much more.
This awesome tool doubles as both a URL shortener and a great click-rate optimizer. It offers several key features such as unique targeting based on location, language, device type, and user type, the option to integrate content management systems such as Shopify and WordPress, as well as an in-depth analysis of how well your URL performs based on several useful industry parameters. Some other features they offer include link cloaking, branded tracking links, password-protected redirects, and time-scheduled redirects.
Some of their tracking services include click tracking, conversions tracking, Google Analytics UTM, and other features. They offer 3 premium packages, each of which has a 30-day money-back guarantee. The lowest of which is the medium package at $29 per month, the large package at $99 per month, and the X-large package is $349 a month.
In Conclusion
These are some of the best URL shorteners of 2021. A URL shortener helps make links more manageable, user friendly, promotes sharing and helps you track and compile click data. With all these great benefits there's no reason for you not to use one of these services to increase your online visibility, increase your visitors and promote a higher conversion rate.
To compare hundreds of affiliate programs, visit our homepage and compare hundreds of affiliate programs and see which affiliate program fits you best.