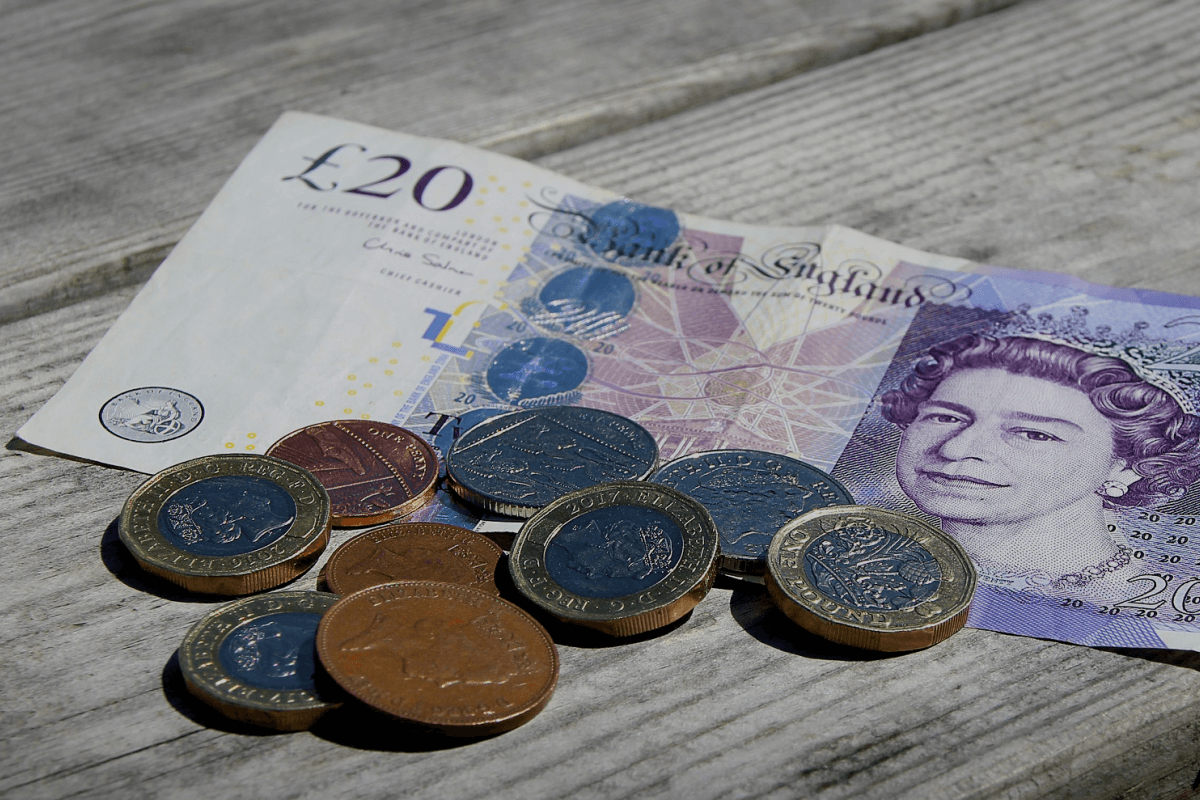 How To Make Money- Affiliate Marketing 2023
There has never been a better time to make money online with affiliate marketing. The past year has changed many aspects of life from work to leisure. One thing it also has changed is online purchasing behaviour. More people than ever before are making purchases online, which presents opportunities for people across the world to monetise this, through a number of methods.
How To Make Money- Affiliate Marketing 2023
When you have been researching "Making Money Online" you have likely come across several methods, including; Google Ads, Brand Partnership, affiliate marketing, and much more. If you are looking to earn a passive income, affiliate marketing is a great place to start, the concept is relatively simple: you promote other businesses' products or services and if a purchase is made via your promotion you will receive a commission.
As the business you are promoting has everything set up for you (e.g. logistics, landing pages and tracking of the affiliate link), getting started couldn't be simpler. Affiliate marketing is a great way to make money online as you have full control on the industries and brands you promote.
Unlike traditional advertising methods (Google's AdSense) which would only be viable if you had a fully functioning website with significant traffic. Furthermore, you have little control over what adverts will show up on your content. Affiliate marketing can be started from nothing and, given time, allowed to grow into a successful side hustle or fully fledged business.
Now you have decided affiliate marketing is going to be the method of choice for earning a passive income, there are a few boxes we need to tick in the setting up process, including picking a platform, picking a program, and learning about the world of making money with affiliate marketing.
Select your platform – How To Make Money- Affiliate Marketing 2023
Once you have decided that affiliate marketing is the method you are going to use for making money online, the first step is to pick which platform you are going to use to promote your brands. There are more options than ever before to promote your affiliate link on. Below are just a few that are worth a mention.
Whether you have 500 followers or 5 million you can still monetise your Instagram using affiliate marketing. Instagram affiliate marketing is ideal if you are looking to target an audience with a demographic of between 16-27 years old. Instagram affiliate would be a great platform if you are looking to promote a program in the fashion or beauty industry.
Founded in 2010 Instagram now has over 700 million users worldwide. This opens an enormous audience that only a few platforms can offer. Many micro-influencers monetise their following using affiliate marketing.
– Blog
Old but still gold!
If you are looking to make money online with affiliate marketing, the blog is a great platform to use. If you enjoy producing written content and have a passion for a subject, blogging may be the platform for you. You can create free blogs using sites such as Blogger and WordPress.
Once the content is created, placing affiliate links into it straight forward. This is still an extremely common way that both big and small blogs make money or add another revenue stream to their blog. To learn more about using a blog to make money take a look at our article "How to Monetise My Blog in 2023".
– Website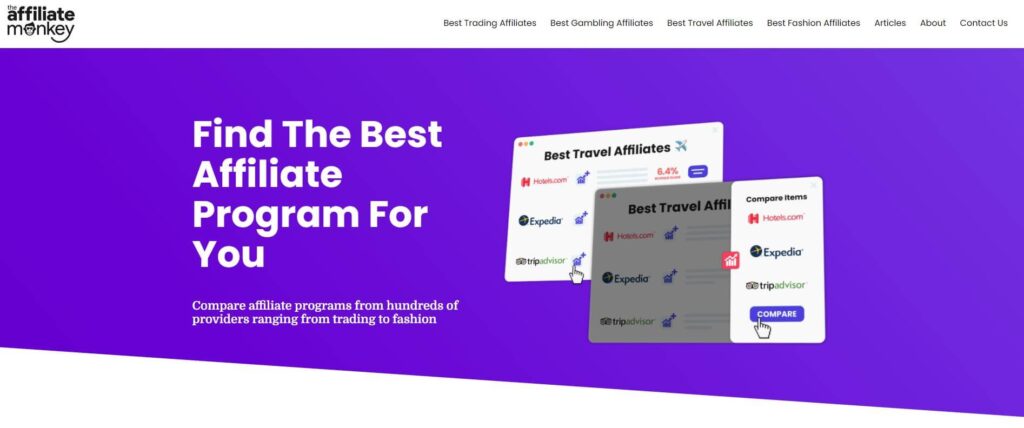 Although one of the hardest to get started, many people make money online with affiliate marketing through a website. There are endless website models, and the majority can be monetized by affiliate programs. Many websites are looking to make money using affiliate marketing, using a "comparison model". For example, they create a simple directory, highlighting key features, pros, and cons, of a product or service.
The key to this is to make it as niche as possible, although the addressable audience is much smaller you have a much better chance of ranking high in the large search engines.
Behind every product will be an affiliate link, in which the website owner will earn a commission every time a purchase is made via their comparison website. Luckily in this day and age you don't have to be a coding genius to create a user-friendly and engaging website. With businesses such as WordPress and Wix, you can create a good website with little experience.
One of the kings of social media, Facebook is a great place to launch your affiliate marketing campaign. As you will likely be promoting to your "friends" campaigns on Facebook often produce engaging and profitable affiliate campaigns.
With a similar demographic to Instagram, Facebook can be a great way of reaching a young audience.
"Find the link in the description" is a phrase you may have become familiar with when watching YouTube. More often than not this "Link" is an affiliate link that allows YouTubers to monetize the products and services they have mentioned in their Video.
YouTube is a great way to promote your affiliate link because the link is introduced by the content creator who has a loyal and engaged following, so they tend to produce a great return for the creator.
The key is to create honest and high quality content to attract traffic, then monetising this traffic comes relatively easy. To learn more about using YouTube to make money take a look at our article "How to Monetise My YouTube Channel in 2023"
– Podcasts
Seeing a re-birth in popularity, podcasts can be a great and profitable way to make money via promoting your affiliate link. That method may not be for everyone but if you enjoy creating content this method maybe for you. How you would implement affiliate marketing into this platform is simply place the tracked link somewhere on the site or in the bio.
In summary, to pick which platform is best for you there is a few factors to consider. Firstly which platform are you most comfortable on, for example you don't want to be setting up a comparison site if you have never run and optimised a website before. Secondly if you already have a larger following on one put that to the front of the race. You want to give yourself as many advantages as possible. Finally, what demographic is your target market? Depending on the demographic of your target market this can help you pick which platform, simply match your demographic with the demographic of the platform you are looking to run the campaign on. By considering these factors you increase your chances of running a successful affiliate marketing campaign.
Pick your Affiliate Program
Now you have picked what platform you are going to use, an equally important factor of running a successful affiliate program is to pick the best affiliate program for you and your audience. Picking out of thousands of affiliate programs, across hundreds of sectors can be extremely difficult. Below are just factors worth considering when picking which affiliate program you are wanting to run.
What to consider:
– Cookie lifespan of the program.
– Commission.
– What are your interests and passions?
– Review of the affiliate program.
You want to consider all of the above when picking which affiliate program you want to promote. A common beginners mistake is to let the single factor of commission sway their decision and discard the other factors. Other factors include who is the program being run with, for example, if the program is run by multiple networks (Tradedouble, Awin) one network may offer a better commission than another. You can see an example of this here.
A good starting point to narrow down the options are to look through affiliate programs in industries you are genuinely interested in and have a passion for. As it will be the content around the affiliate link that will determine the success of the affiliate market campaign.
Be patient & Optimise
Optimizing and perfecting affiliate marketing takes time, learning the ropes doesn't happen overnight. Many affiliate beginners will give affiliate marketing a go for one campaign and give up, like everything in life you need to be persistent and learn from your past mistakes. A tip is to run as many tests as possible, then through your analysis you can easily see what campaign is producing a better ROI. Getting started is the hardest part!
Create Quality Content
A good number of people with grandiose ambitions in affiliate marketing usually just string along any kind of content to reach any audience. They create random posts, embed their affiliate links within the article, and wait for the conversions to pour in. Well, affiliate marketing is not a magic formula. So, unless you have an incredible streak of luck, that won't work.
You have to know what you're doing. If you really want to succeed as an affiliate marketer, you have to ensure that you have a niche or target audience and that your content speaks directly to them. Your target audience comprises people interested in buying a product but haven't made up their minds about it.
Use the exact keywords your target audience uses to conduct their search on the net. In the world of affiliate marketing, content is king!
Inserting Affiliate Links the Proper Way
A good number of affiliates don't have the knowledge you're about to digest. This is because they have been inserting their links poorly and expecting conversions to pour in. Well, it won't till they get it right.
Firstly, don't force your links into your content. It should be a seamless and natural addition. For example, if your post is on weight loss, you shouldn't insert your affiliate link in a sentence explaining what weight loss means or why you should lose weight. The right place to insert your link will be in a sentence that describes how to lose weight.
Secondly, insert your links early. It's common knowledge that a lot of people online don't read an article to the end. So if you're used to putting your links at the middle or end of your post, conversions may not come in regardless of the content quality. Please put it in the beginning part of your article.
Drive Quality Traffic
This is often something overlooked but driving quality and relevant traffic is vital to making money online with affiliate marketing. Look at what traffic source your high conversions are coming from and leverage that. Over time you can start to tailor your content to target channels and drive more relevant traffic. After you've created helpful content and built some audience, it's time to drive traffic to your affiliate links to get more conversions. To achieve this, you can build an email list of your readers or followers. To attract them to keep visiting your site and witness more sales, you can send them useful information, promotions, newsletters, webinar links, etc.
SEO (Search Engine Optimization) is another way to optimize your web pages, so they rank higher in search engines like Google and YouTube. To do this, you must identify keywords people are searching for, add them to your content strategically, and build links connected to them. In addition, you can pay for traffic to your site using PPC ads. It's a good idea to use high-paying affiliate links and marketing budgets.
Summary
In summary affiliate marketing is a great way to make money online in 2023. With full control and huge earning potential, affiliate marketing can be a small passive income that buys you a trip away once a year, all the way to a full time job, and everything in between. The key to success is to try and base it around a genuine passion and learn as you go. Another benefit of being in the world of affiliate marketing is that you can adapt and change the program you are promoting based on trends in the market. The best tip is to simply get started!