A Complete Guide To SEO Affiliate Marketing
All marketers know that affiliate marketing is one of the most popular ways to make money on a website. On the other hand, most marketers see SEO as just a way to build awareness.  
However, SEO affiliate marketing, these two strategies, can help you drive quality traffic to your website. At the same time, it can help you generate additional income. Simply put, you get the best of both worlds! The
SEO Affiliate Marketing Strategy focuses on finding the right products to promote. The best products are the ones that attract a lot of search traffic and can offer good commissions on every sale.
To get the most out of this strategy, it is important to understand SEO-affiliated marketing. Many SEO-affiliated marketing companies provide you an SEO consultancy, which can help you understand SEO affiliate marketing. You need to understand what makes your content climb to the top of the SERPs. 
If you are looking to get started with affiliate SEO marketing, here are some tricks for you:
Find The Right Niche
First, choose a niche that you like. Remember, like SEO, even SEO-focused affiliate marketing is a long-term strategy. Make sure you do it for a long time before intervening. If you care about your niche, you will have more motivation to stay.
But that's only half the battle. When you choose a niche you like, you need to see if people are actively looking for content in that particular niche.  If you need help in finding your niche check out our article on the best niches for affiliate marketing.
Find Right Product in Your Niche
Once you have a solid understanding of the niche you want to work in, it's time to find the right products to promote. To do this, you can search for options on Amazon, eBay, and other marketplaces. But this is a fairly simple strategy.
Another way to find the best products for your SEO affiliate marketing campaign is to sign up with Click Bank. For those who haven't started yet, this is an affiliate marketplace where you can find thousands of products to promote in a variety of niches.
To start using Click Bank, all you have to do is create an account. The marketplace allows you to categorize products by niche. This way, it will be easier to find a product that matches the content you intend to write.
Search Click Bank for products with a higher Gravity number. These are products with a high conversion rate—list products in your niche with high Gravity numbers. Plus, read product reviews and check out landing pages—primary product data verification and product promotion improvement.
Find Keywords You Want to Target
An important part of most SEO-affiliated marketing strategies focuses on finding the right keywords, so it is obvious that keywords are also an integral part of SEO affiliate marketing campaigns.
As mentioned above, Google Keyword Planner is one of the best tools for finding the right keywords for your products. The best part is that this tool is very easy to use and completely free. See closely related terms.

But there is a way around this. To do this, you need to go to Google and find the most popular blogs in your niche.

For example, if you have a fitness blog, you can search for a "health and fitness blog" or "weight loss blog." List the top 1015 results you found in SERPs and write down their URLs.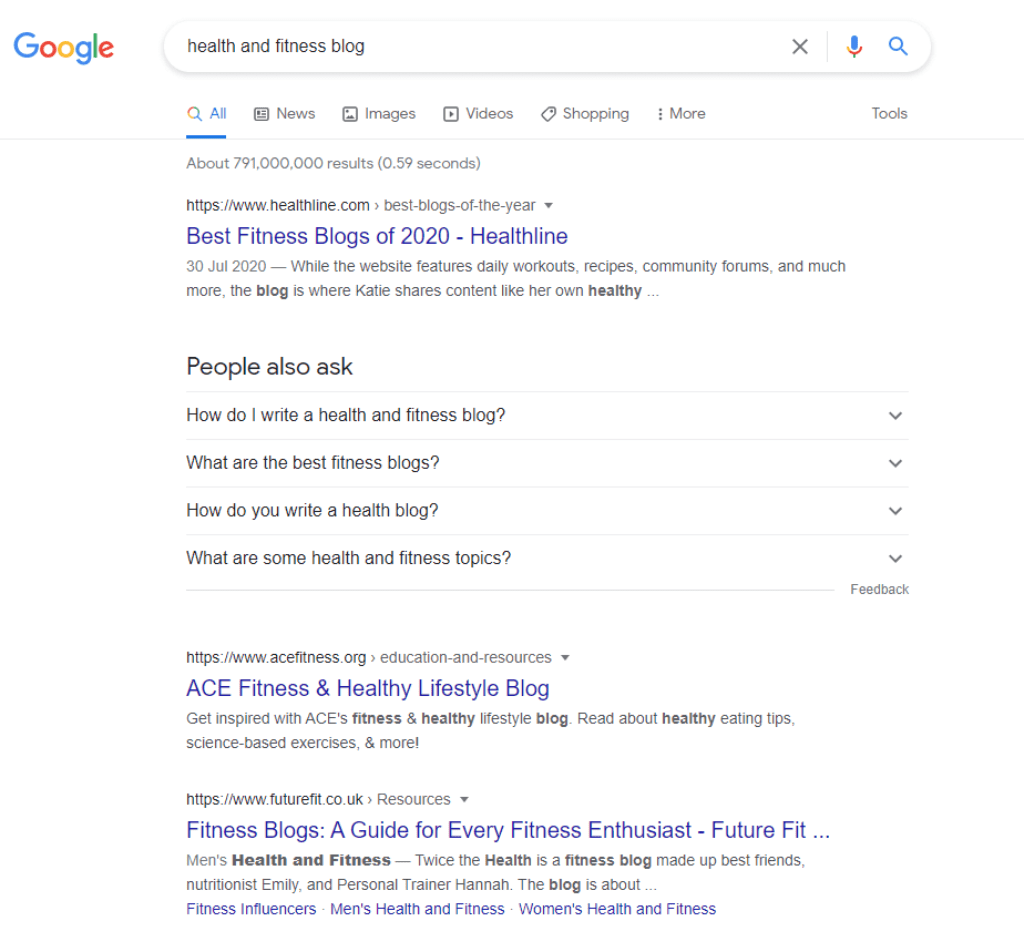 Then go to Google Keyword Planner and enter the URLs one by one. Google Keyword Planner will provide you with a list of keywords. These are the keywords Google thinks the URL you entered is directed to.
Focus on Long-Tail Keywords
Long-tail key phrases are less difficult to rank for because the hunt quantity for them makes up a big bite of Google searches. By specializing in the long-tail keyword, Backlink became capable of improving its natural site visitors by using 19% in only months. The excellent element is that locating long-tail key phrases in any area of interest may be very easy. All you want to do is to visit Google seek and input your number one keyword. At the lowest of the web page of seeking results, you may locate associated searches to develop famous long-tail key phrases. For example, if you seek "healthy food," you could see what the associated searches are within the above screenshot. Through an easily seek query, you discovered that customers are searching for "healthy ingredients to lose weight." Furthermore, to validate this, you could visit Keyword Planner and input the long-tail key phrases. Pick the long-tail key phrases that get the maximum site visitors and goal them in your SEO-affiliated marketing associate advertising campaigns.