Best Tools for Affiliate Marketing 2024
Affiliate marketing has grown exponentially recently, becoming one of the most popular ways to earn extra income online. You can make a lot of money with the right affiliate marketing strategy. Affiliate marketing success depends on conversion, which is why you must engage your visitors actively to get them to click on your affiliate links. Our article on the best tools for affiliate marketing in 2024 will make everything easy. No matter which affiliate network you are a member of, these tools will streamline your marketing efforts.
10 Best Affiliate Marketing Tools
Google Analytics is an industry-leading web analytics platform trusted by more than 50 million websites worldwide. The tool tracks the interactions of your site's visitors and gathers information about them. Afterward, Google Analytics organizes the data into easy-to-read interactive reports, which will help you improve your site.
Google Analytics is an easy-to-use tool that lets you track Affiliate Sales. Affiliate sales integration in Google Analytics provides you with a comprehensive view of page performance, channel performance, campaign performance, demographics, and location performance. As a result of these insights, you'll be able to figure out what works well for you and what needs improvement.
Currently installed on over 9 million WordPress sites, Yoast SEO is one of WordPress's most popular SEO plugins. With Yoast, you can reach more people through search engines like Google and Bing. Yoast has plenty of features, including SEO analysis, breadcrumbs, previewing search results, adding meta tags, and building structures.
The Yoast SEO plugin makes your blog articles, landing pages, and website more easily discoverable on Google by adding keywords, SEO titles, and descriptions. This is a great tool to boost affiliate marketing traffic quickly. Additionally, it will guide you on how to write effective affiliate marketing content. YoastSEO is a free tool, but there is also a paid version, which includes a Redirect Manager and 24/7 support.
Refersion is an affiliate marketing tool that helps affiliates, brands, and influencers manage their campaigns and commissions. With Refersion, you can optimize your affiliate marketing campaigns and track your earnings. The platform is compatible with several eCommerce platforms, CRMs, and payment systems.
Refersion offers affiliate portals that brands can customize for better affiliate relationships. Refersion's app allows affiliates to conveniently manage their portals and gain access to analytics performance reports. The tracking software offers many solutions that help affiliate marketers monitor their affiliate campaigns and grow their careers. Investing in Refersion is the best affiliate marketing strategy for e-commerce brands.
Over 2,700 companies worldwide trust Post Affiliate Pro for affiliate marketing tracking. Post Affiliate Pro offers excellent tracking options for links and sales. It is a reliable e-commerce affiliate software many e-commerce brands use. The Post Affiliate Pro product comes with a customizable user interface and advanced features at an affordable price.
The real strength of Post Affiliate Pro lies in its extensive feature set. A few examples of their promotional materials include banners, rotators, and other features that are second to none. Moreover, you can easily rebrand promotional e-books, allowing affiliates to see changes instantly. Post Affiliate Pro streamlines tracking and management if you run more than one affiliate program. As a result, you can track your progress and calculate your commissions.
Launched by a team of 6 founders in 2009, Unbounce is a drag-and-drop landing page builder. With Unbounce, businesses can create stunning, convertible landing pages. The best part is that you don't need a developer to build the page; instead, you just drag and drop elements.
The Unbounce landing page editor allows you to create multiple variations. You can change the layout of the landing page, the call-to-action buttons, and the headlines. Unbounce also offers popup and sticky bar builders along with its landing page builder. Additionally, AI provides suggestions about what's most likely to work. Unbounce is the perfect fit if you are looking to convert visitors into leads or clients.
SEMrush's name recall and reputation in digital marketing make it one of the most well-known SEO tools. This subscription software lets you perform web audits, research keywords, find backlinks, and understand how your competitors market their sites. Through SEMrush, online businesses can increase their search engine rankings, increase traffic, and improve performance.
Affiliate marketers love SEMrush because it allows them to research keywords, fix SEO mistakes, and analyze competitors' websites. It helps affiliate marketers analyze on-page SEO issues and discover what content drives the highest ROI for competitors. You can have SEMrush audit your affiliate website's SEO and track your keyword rankings with it. In traditional affiliate marketing, organic traffic is significant, and SEMrush will undoubtedly help you grow your business. You can also get insights into PPC traffic if you wish to boost your affiliate links' viewership.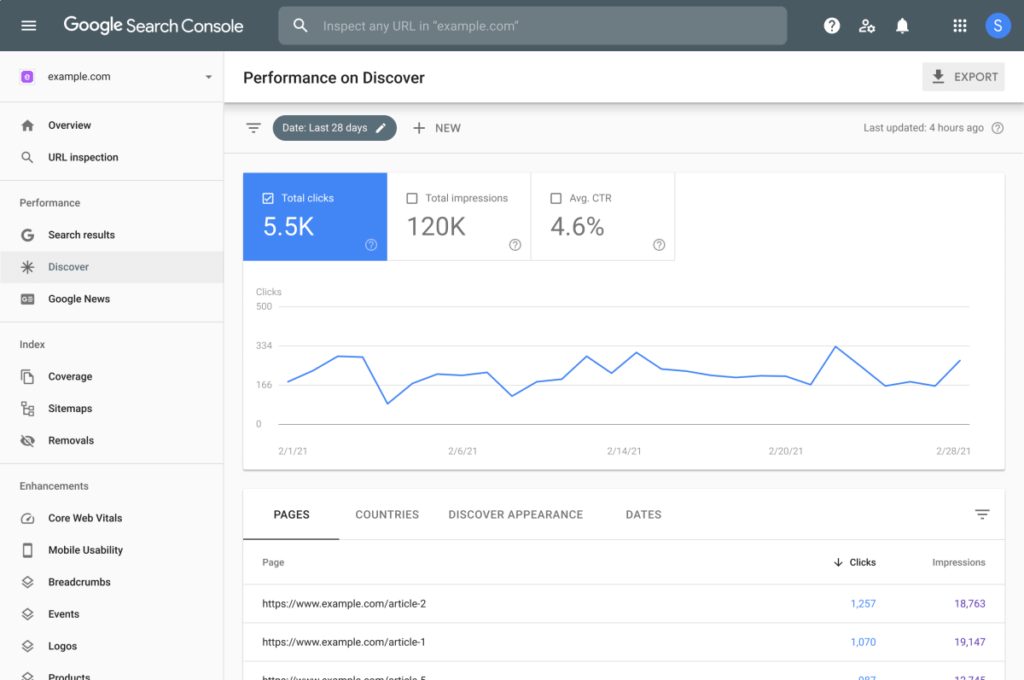 If you own an affiliate website or run a business, you might be familiar with Google Search Console. Nearly 15 years ago, Google launched the Google Search Console called Webmaster Tools. Google Search Console allows website owners to monitor traffic, track keyword performance, fix problems, and receive Google messages about their sites.
GSC's Performance report displays metrics about organic traffic coming to a business's website and its URLs. The report provides information on clicks, impressions, click-through rates, and average keyword rankings. Using Search Console, affiliate marketers can discover new ranking opportunities, boost performance, and learn how exactly people find their websites. This is a valuable tool for affiliate website owners who want to generate leads and make sales from organic traffic.
Offer18 has evolved rapidly in a short period into a very effective affiliate marketing platform. Offer18's performance marketing platform is trusted by many companies worldwide. The Offer18 platform helps affiliates, advertisers, and ad networks measure, optimize, and track their networks' performance. It helps affiliate marketers create their affiliate network and improve their ROI through sophisticated tools built into the tool.
Several fraud prevention tools are included in Offer18, including a traffic source validation tool. The software is easy to set up because of its intuitive user interface, which includes tooltips, walkthroughs, and quick demos. The software supports multiple currencies for revenue and payouts from advertisers to publishers. Using this tool, you can manage your advertisers, affiliates, campaigns, automated billing, and invoicing from one place. Offer18 is a great choice for those who require real-time reporting, as there is no need to wait for report processing.
Everflow, a cloud-based affiliate marketing software, is one of the most popular tools on the market. This affiliate tracking platform is one of the best due to its user interface and extensive features. The Everflow marketing campaign tracking, analyzing, and management features allow you to manage unlimited campaigns in one place. The software is completely scalable and supports several third-party integrations.
The Everflow analytics are impressive, making it easy to identify trends and campaigns that are performing well and those that aren't. Furthermore, it features powerful anti-fraud tool sets that protect you and your affiliate partners from fraudulent clicks and users. This powerful affiliate management solution is backed by a 24/7 support team of experts. When it comes to marketing and communication automation, Everflow is a great choice.
Tapfiliate is affiliate software that helps people build their own customized affiliate programs. The software allows you to set up, track, and optimize affiliate marketing programs. With Tapfiliate, you can automate affiliate tracking, commission management, and multi-level marketing tasks.
If your business primarily generates revenue from eCommerce SaaS platforms, Tapfiliate may be your ideal solution. The software can be integrated with over 30 e-commerce and digital marketing platforms. The dashboard allows you to easily create affiliate campaigns and track their results. You can track the number of clicks, impressions, conversions, and conversations for your campaign. Compared to other affiliate programs, this program's pricing is quite reasonable.
Conclusion
Affiliate marketing is one of the most effective methods for generating income and promoting products. The right affiliate software lets you streamline your service management, track, and push more effectively and efficiently. Our list of best tools for affiliate marketing in 2024 is filled with great tools, making them popular among affiliate marketers. If you want to get more profits out of affiliate marketing, try these tools and our best affiliate programs for 2024. However, it is always important to follow best practices to maximize your results.